The Tasmanian Wilderness World Heritage Area's stunning coastal reserves boast remote beaches, ancient Aboriginal sites and breathtaking landscapes. But they are under threat from the invasive sea spurge and marram grass and volunteers are needed to weed them out.
The European plants have become weeds in southern Australia, and can have devastating effects on dune systems, coastal herbfields, grasslands and shrublands. Some of these areas are habitat for threatened shorebirds such as the orange bellied parrot, hooded and red-capped plovers, little and fairy terns, and pied oyster catchers.
The only way to get rid of the weeds is to pull by hand or spray, requiring an army of volunteers, which is why the Sea Spurge Remote Area Teams (SPRATs) came into being.
The SPRATS cover some 600 kilometres of coast from Macquarie Harbour around to Cockle Creek and have been operating since 2007. Every season volunteers are pulling fewer plants than the season before, but the effort has to continue until the seed banks are depleted.
SPRATS is looking for volunteers for the 2020–21 season. There are opportunities for experienced bushwalkers with a variety of fitness and experience levels.
Applications must be in by 4 October 2020, and it is recommended you read this year's SPRATPACK 2020-21 and the Expression of Interest form before applying.
Volunteers work in small teams, are dropped to their location by helicopter or boat and walk between the identified sites to rid them of seedlings.
This is an incredible experience, camping in remote but stunning coastal locations and experiencing the wilderness while doing your bit to ensure the landscape stays intact for the plants and animals that rely on it.
If you are interested and can devote about up to two weeks to the program in January 2021, contact: sprats.tas@gmail.com.
The deadline for applications is 4 October 2020.
SPRATS are funded by and works in partnership with the Tasmanian Parks and Wildlife Service.
Access to the weed site is by helicopter, return is by boat to Strahan.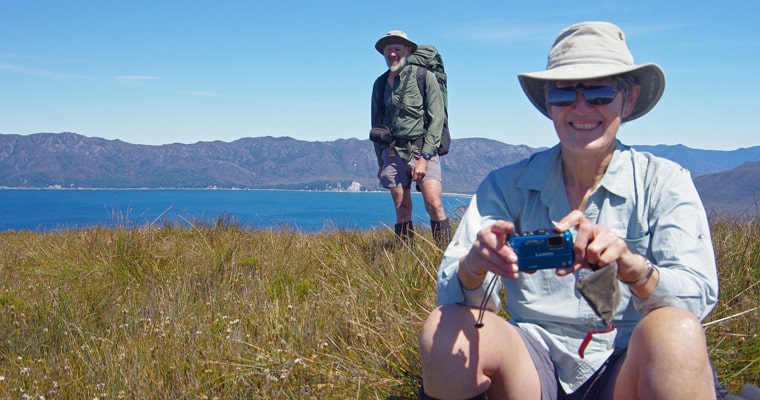 More info