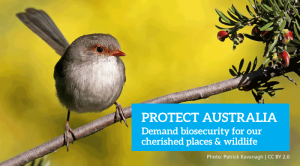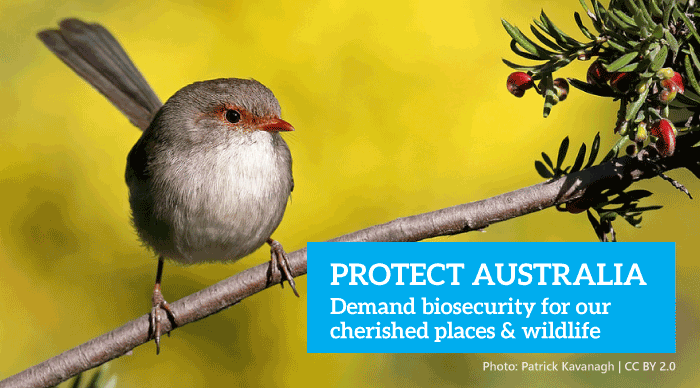 Australia's environmental border security – our biosecurity system – is failing us. Most of the time it keeps out new pests and diseases, but occasionally something slips through, and the consequences can be disastrous.
We're also battling pest animals like feral horses and deer infesting our national parks and other protected areas.
We will employ a full-time campaigner to run a powerful campaign to address growing pest and weed problems in our national parks and other natural areas, and to work on keeping dangerous new invasive species from entering the country.
Generous supporters have already helped us secure $25,000, but we need more donations to properly fund this position.
Can you help us secure the rest by making a tax-deductible donation today?
By donating today you can help fix this mess by supporting Protect Australia, our campaign for a biosecurity fighting fund that protects our cherished places and wildlife from dangerous new environmental invaders.
You can also leave a Gift in your Will, and help support a lasting environmental legacy.
Use a secure donation option below. Fields marked * must be completed. A monthly donation is by-far the best way to support us.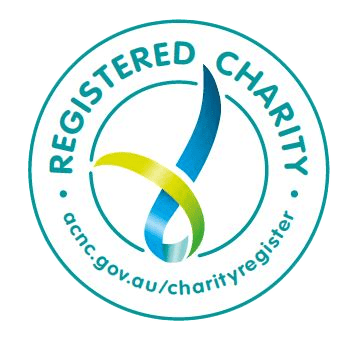 Donations are tax-deductible for Australian taxpayers. The Invasive Species Council is an Australian registered charity.
Andrew Cox, Invasive Species Council CEO
How would you like to donate?
This secure PCI-certified payment system is

Donate directly via a transfer from your bank account. Notify us of the amount and your contact details so we can email you a receipt. Our Australian bank account to receive donations is:
Account: Invasive Species Council Inc.
Bank: Bendigo and Adelaide Bank Limited
BSB: 633000
Account No: 117645358
Reference: [enter your name]
Contact us if you wish to make a transfer from an overseas bank account.
Cheque, credit card or direct debit (post or email us)
Donate by filling in our pdf Donation Form that offers three payment options:
Cheque
Credit card (instead of filling out your details above)
Direct debit (initiated by us)