In August last year the Invasive Species Council released the results of our national survey of organisations tackling invasive species. Following detailed analysis, we can now reveal some startling results about the effort dedicated to managing environmental invaders.
The online survey, carried out over eight weeks, was directed at a wide range of conservation, government and Landcare groups. It was sent to 1400 organisations and networked widely, and resulted in 794 responses.
We were astounded to learn how many people the survey respondents represented – 109,000 volunteers and 107,000 paid staff.
These large numbers only reveal the size of the respondent organisations. To establish how much work was being done on invasive species management, we asked for the average total effort per organisation directed to invasive species management.
This revealed that the 794 survey respondents utilised the equivalent of 1500 full time volunteers and 1850 full time staff every year to manage invasive species impacting on the environment.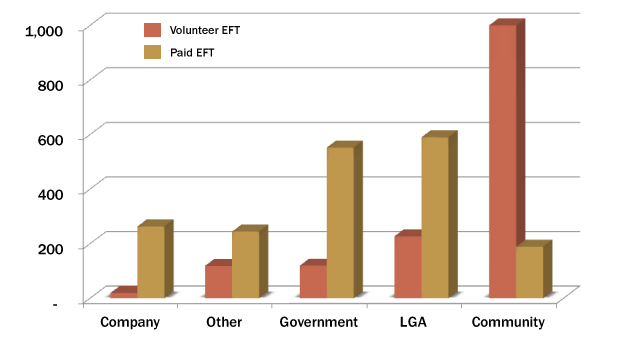 Converted to a dollar value (using a conservative full-time equivalent cost of $50,000) the effort by volunteers is worth $76 million and $92 million from paid staff. Our surveyed organisations spend the equivalent of $168 million in staff and volunteer effort annually just managing environmental invaders.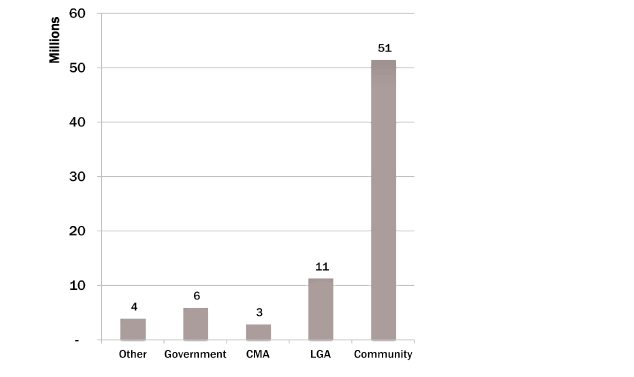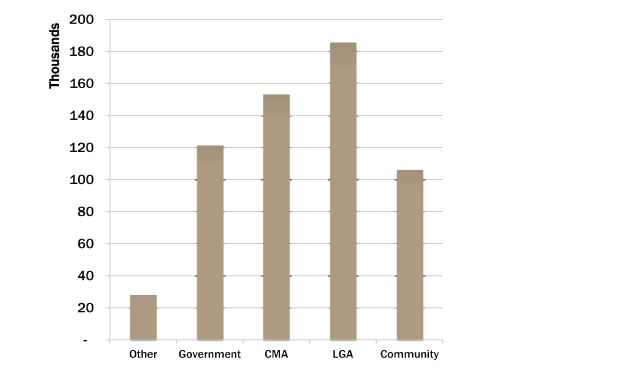 The yearly effort of survey respondents from the community sector alone is worth $62 million, an average $125,000 per community organisation.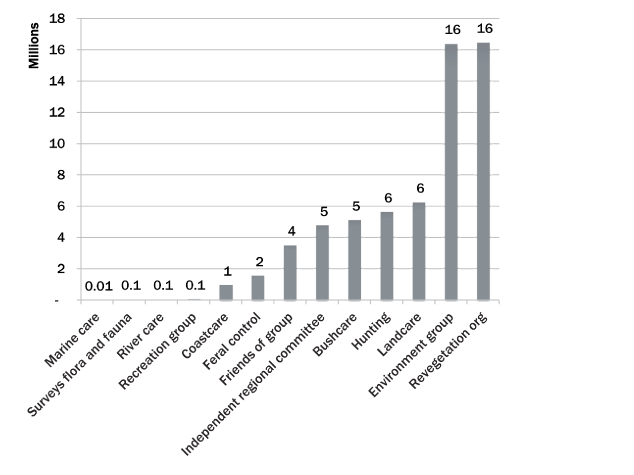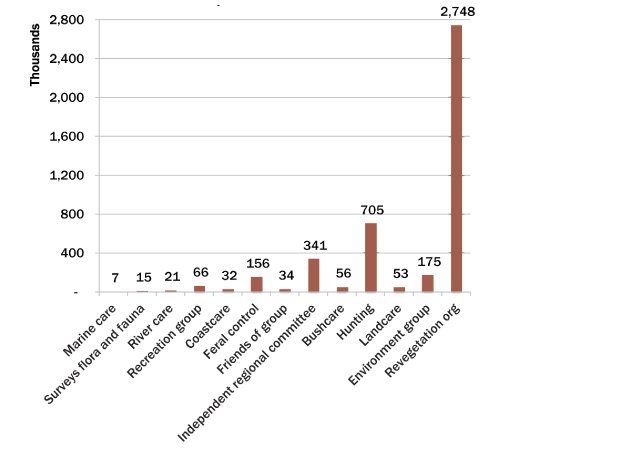 Because of the large sample size, we were able to extrapolate to roughly estimate the total value of the effort across Australia.
We conservatively estimate that the value of the effort by the community sector to tackle invasive species is at least $600 million. For all sectors, the total yearly value of the volunteer effort on invasive species exceeds $740 million and the value of the paid effort is $880 million.
This amounts to an impressive contribution worth at least $1.6 billion each year.
This is likely to be a substantial under-estimate of the true effort since we have used conservative assumptions in our extrapolations.
We believe that this is the first time anybody has attempted to measure the Australia-wide effort on invasive species impacting on the natural environment.
We know that invasive species are having an enormous impact on the natural environment but it is extremely difficult to put a dollar value on this damage and loss. The human effort expended in reducing invasive species impacts is just one facet of the cost. It is also a clear demonstration of the value people place on the environment and the magnitude of the economic and social burden of invasive species.