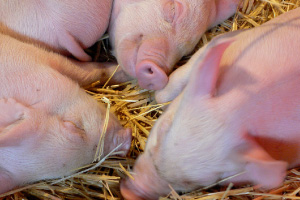 In an ABC Background Briefing story about pig farming that aired on Sun 16 November, Primary Industries minister Katrina Hodgkinson threatened to use the Biosecurity Bill to prosecute animal activists who are exposing cruel practices.
The legal rationale would be that activists could spread disease between pig farms and breach what is known as the 'biosecurity obligation', which will require everyone to take care to prevent or minimise biosecurity risks.
We strongly urge animal activists to understand what their legal obligations are in biosecurity. This is in the interests of them, farmers and pigs. The spread of disease that could occur if activists visit multiple farms could have terrible welfare consequences for pigs.
If activists take precautions (such as disinfecting footwear and gear) they can comply with their legal obligation and also protect pigs from disease.
The Invasive Species Council opposes use of the biosecurity obligation to specifically target animal activists. Public confidence in the integrity of our biosecurity laws is critical and will rely on them being applied fairly to the highest priority risks.   Animal activists just as much as farmers and other members of the community need to use good biosecurity practices.
The Biosecurity Bill is currently before the NSW Parliament, likely to be debated in a matter of days. The Invasive Species Council and other NSW environment groups have expressed concerns about the Bill and would only support the draft law if important changes are made.
Image: "Sleep" by donkeycart, flickr. Licenced under Creative Commons Attribution-NonCommercial https://creativecommons.org/licenses/by-nc/2.0/ – https://www.flickr.com/photos/donkeycart/