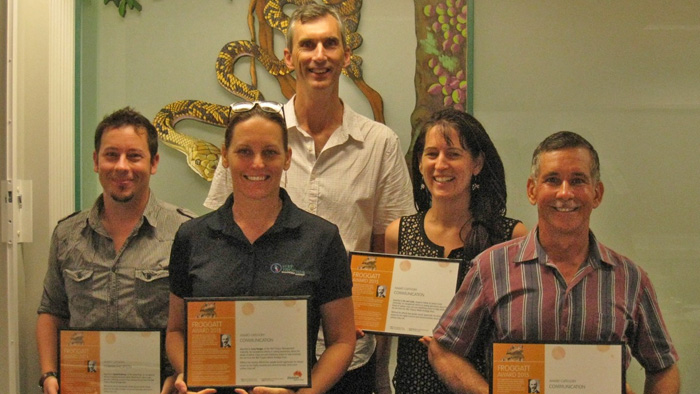 Each year the Invasive Species Council recognizes people who have made a major contribution to protecting Australia from dangerous new invasive species with Froggat Awards.
The awards are named in honour of Australian entomologist Walter Froggatt.  When the cane toad was released into Australia in the 1930s to control beetle infestations in the sugar cane industry, Walter Froggatt was a lone voice, lobbying the federal government to exercise caution.
This year's recipients includes federal water resources and agriculture minister Barnaby Joyce for his commitment to introducing mandatory biofouling regulations to protect Australia's marine environment (and for keeping out Johnny Depp's dogs).
Awards were also presented to those working on red imported fire ants in NSW and yellow crazy ants in Queensland as well as members of a Senate committee investigating environmental biosecurity.