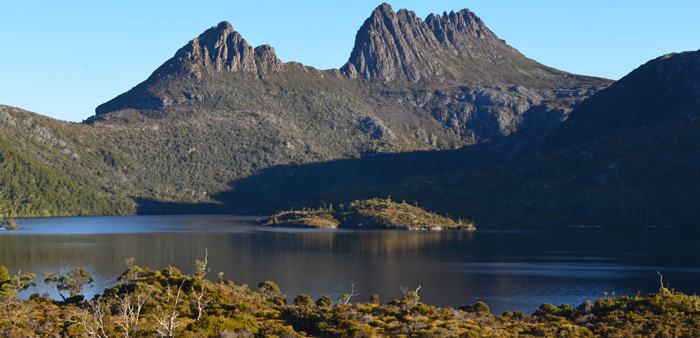 Industrial-scale processing of meat harvested from Tasmania's growing feral deer population would create another barrier to listing deer as a pest species, the Invasive Species Council said today.
The warning follows a submission made to the Tasmanian Legislative Council's inquiry into wild deer. The submission proposes turning feral deer meat into a commercially processed food product.
"Feral deer wreck farms, streams, bushland and infrastructure," Invasive Species Council CEO Andrew Cox said today.
"Feral deer are not a snack for consumers, they're a pest and should be officially listed as a pest species and controlled like other pests.
"It's time the government declared deer a pest species, came up with a containment strategy and stood up for Tasmania's environment.
"It's a simple message: Don't eat them – beat them," Mr Cox said.
"A feral deer meat industry would have to protect its resource, and could end up fighting any moves to lower deer numbers.
"It might also encourage landholders to build up feral deer numbers, leading to further damage of the natural environment and property.
"Tasmania's current policy of allowing deer to run rampant as a 'game species' for hunters ignores the listing of deer as a pest species across most of Australia.
"Tasmania is lucky to have only one species of feral deer, fallow deer. In Victoria and NSW there are six deer species and the damage costs there are mounting. NSW is looking at listing deer as a pest species because of the damage to farm businesses, bush and infrastructure, and road fatalities caused by these feral animals.
"We have to stop other deer species coming into Tasmania, and we have a responsibility to contain the damage to farms and the environment being caused by fallow deer.
"A strong biosecurity system would treat all species on a level playing field based on their risk of damaging the environment. Tasmania's farms, bushland, the Wilderness World Heritage Area and tourism destinations are changing for the worse because of deer."
The Tasmanian Conservation Trust shares concerns about proposals for commercial use of fallow deer.
"The first priority must be for government to declare deer a pest species. We then need scientists to confirm whether or not feral deer can be eradicated entirely or, if not, how to prevent their spread and lower their numbers in the most sensitive areas," the trust's Peter McGlone said today.
"If we decide to eradicate fallow deer then it would be nice to avoid unnecessary waste of venison meat. However, commercial use is a major concern as it creates the need for ongoing supply of meat and this would mean giving up on the goal of eradication."
For comment
Andrew Cox on 0438 588 040.
Peter McGlone on 0406 380 545.