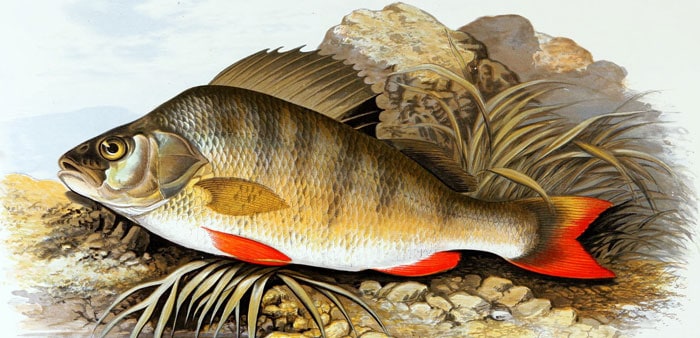 The proposed Snowy 2.0 development, awaiting approval from the NSW and federal governments, threatens to contaminate waterways with invasive fish species and increase the spread of a deadly fish virus, putting our native endangered fish at greater risk of extinction.
Situated in Australia's iconic Kosciuszko National Park, Snowy Hydro is Australia's largest hydro-electric scheme. Snowy Hydro diverts water from the headwaters of the Snowy, Eucumbene and Murrumbidgee rivers and releases water into the Murray and Murrumbidgee rivers, to produce electricity.
The problem
A proposed expansion of the scheme, called 'Snowy 2.0', is touted as a game changer for renewable energy by creating a pumped hydro-electricity system. But it has been called out as environmentally negligent by many environmental organisations and experts around the nation.
In a bid to increase energy production capacity, the proposed expansion would connect two bodies of water – Tantangara Reservoir and Talbingo Reservoir – and subsequently, the river systems that flow in and out of these dams.
Movement of water between these reservoirs poses a major aquatic biosecurity risk.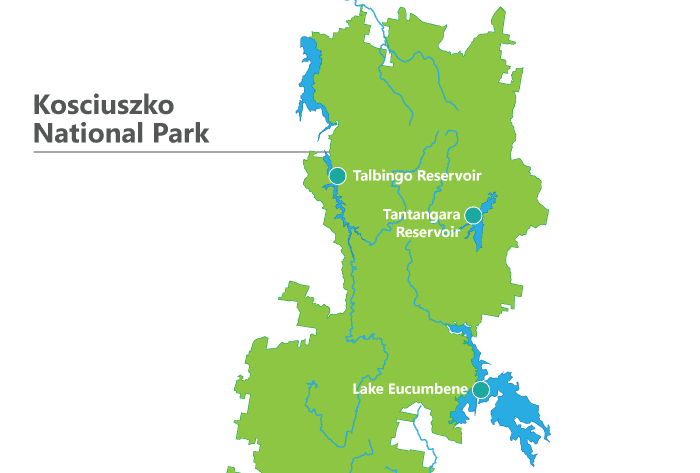 Confirmed populations of the highly invasive redfin (European) perch and climbing galaxias (native to coastal NSW but invasive when artificially spread) live in the waters of Talbingo reservoir. Snowy 2.0 would pump these fish from Talbingo up into Tantangara, where they could spread throughout the Snowy Scheme.
Redfin perch is a declared notifiable pest under the Biosecurity Regulation 2017. It is illegal to possess, buy, sell or move this pest in NSW. To transfer water between Talbingo and Tantangara, Snowy 2.0 would have to obtain a special exemption to this rule.
Snowy 2.0 would create new hunting grounds for redfin, which actively prey on a wide variety of native species, out-compete other fish species and are a known carrier of a deadly disease (epizootic haematopoietic necrosis virus). This disease can spread to native species, such as the nationally endangered Macquarie perch.
If climbing galaxias are spread to Tantangara, they could invade the last remaining habitat of the critically endangered stocky galaxias and wipe them out through predation and competition.
The ability to contain unanticipated, unknown future aquatic threats is also jeopardised by connecting the two water bodies.
The conservation threat posed by transferring water between Talbingo and Tantangara is very real and must be addressed.
The "solution"
As a principle, the movement of water across catchments should be avoided to prevent the movement of invasive aquatic pests and diseases.
If this movement must take place, fail-safe effective measures must be put in place to minimise the risk – to a very low level – of the establishment of new pests and diseases in the catchment receiving contaminated waters.
A 9000 page environmental impact statement of the proposed development failed to detail measures that would appropriately reduce the likelihood of the spread of aquatic pests and diseases (among other environmental consequences).
Any measures must have built in redundancy and safeguards, and take into account rare or extreme events and uncertainties.
In the first instance, invasive fish species should be contained at their source. Primary containment measures at Talbingo reservoir, such as effective fish screens or fish exclusion technology, would need to be put in place. Without killing every living organism in the water, technology that is 100% effective does not yet exist.
Additional measures would be needed to prevent the movement of any exotic virus, measures that would be technically difficult if not impossible. If the first line of defence is breached, backup measures should operate.
Snowy 2.0's proposal relies on trying to contain invasive species after they have reached Tantangara reservoir, reducing the chance of these species spreading further to surrounding catchments. This option is even more risky and contaminates an entirely new catchment.
Snowy Hydro has been unable to develop a credible solution to this difficult aquatic biosecurity problem and appears determined to press ahead with a poorly designed solution set to fail. Snowy 2.0 almost guarantees the extinction of the stocky galaxias and the likely transmission of epizootic haematopoietic necrosis virus to Macquarie perch, along with future, immeasurable impacts from the movement of other invasive aquatic species.
We support calls for an independent review of the Snowy 2.0 proposal, in particular a detailed analysis of the aquatic biosecurity risks.
There are credible alternatives to Snowy 2.0 that are without the serious biosecurity impacts. No offset package will come close to compensating for the loss of native species.
More info
The National Parks Association of NSW has been leading efforts to highlight the environmental negligence of the Snowy 2.0 proposal. NSW planning minister Rob Stokes is poised to make his decision on the environmental approval for the Snowy 2.0 main works later in April. Add your voice to the growing number of citizens concerned about the environmental impacts of Snowy 2.0 today.