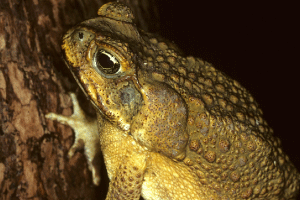 The Senate inquiry on environmental biosecurity is now in full swing. Over 80 submissions have been lodged, including our own detailed 170-page submission, and the first hearings have been held, in Perth. Further hearings will be held in Canberra, Hobart and Sydney before the committee reports on 3 December 2014.
The inquiry was set up in response to ISC's work highlighting the repeated arrival of new exotic species and the limited Parliamentary scrutiny of flaws in environmental biosecurity (in contrast to many inquiries into agricultural incursions). Despite biosecurity reforms in recent decades, newly established species detected since 2000 include red fire ants, electric ants, smooth newts, red-eared slider turtles, myrtle rust and pigeon paramyxovirus.
About the ISC submission
Everyone knows that invasive species have extracted a terrible toll on Australian wildlife. We wouldn't be so silly these days as to allow the introduction of foxes, cats, rabbits and lantana. But most people would be surprised in these modern times of risk assessments and sniffer dogs that new harmful species continue to arrive. The high rate of new environmental incursions detected since 2000 suggests Australia has not yet learnt many lessons from past mistakes.
Endorsed by 30 environment groups, the Invasive Species Council's submission documents species recently arriving and establishing (those detected since 2000, and introduced illegally or accidentally and highlights the lessons that should be learned.
The main submission, addressing the inquiry's terms of references, is supported by 14 detailed case studies of recently established species and future risks. They demonstrate worrying failures in many aspects of biosecurity a lack of risk assessment and contingency planning for future invasive threats. An additional case study shows the ease of buying illegal plant seeds over the internet.
Incursions with potential for environmental harm detected since 2000 include 24 species not permitted into Australia (three vertebrate species, ten invertebrates, eight plants and three pathogens) and 12 species permitted for keeping in parts of Australia (mostly aquarium fish). Another 29 vertebrate species with a moderate to serious risk of establishment have been detected in the wild but have not naturalised.
There is considerable rhetoric about Australia's 'enviable biosecurity system' and our relative freedom from harmful exotic species. While Australian biosecurity does have many world-leading features and our agricultural industries enjoy trade advantages due to freedom from many of the world's most damaging pests and diseases, there is nothing enviable about our record on environmental biosecurity. Australia is a world leader in the extent of invasive species threats to the environment.
Australia ranks globally as one of the countries worst affected by invasive species, in terms of both the numbers of invasive species and for the ecological damage sustained – the highest number of mammal extinctions, the highest or second highest number of naturalised plant species and one of the highest densities of exotic plant species and extent of widespread weeds. The damage already done is mostly due to species that came into the country when biosecurity systems were rudimentary and focused primarily on agricultural and health risks. But our submission makes clear that many new invaders are likely to cause additional extinctions and declines.
While biosecurity risks have been systematically assessed and prioritised for most of Australia's primary industries, they have not been for the natural environment. One recommendation is to conduct horizon-scanning exercise to develop a priority list of environmental risks. Many high-risk imports have not undergone risk assessment, and there has been very little contingency and other planning for environmental biosecurity. Environment threats are the target for only about 10% of all plant biosecurity surveillance programs.
All of these inadequacies highlight why our proposal for Environment Health Australia is essential. This collaborative body would be the environmental equivalent of the industry-focused Plant Health Australia and Animal Health Australia. It would undertake essential biosecurity functions such as identifying priority environmental threats and pathways, and conducting contingency planning and monitoring progress.
There have been repeated failures in the systems set up to respond to new incursions. For some invaders, such as the smooth newt and pigeon paramyxovirus, eradication was never attempted, for others such as myrtle rust and Asian honeybee, the attempt was called off after only a short period of time. Attempts to rid Australia of one of the world's worst invasive species, the red imported fire ant, is at risk right now due to lack of support from one state government. Decision-making is secretive and fails to apply the precautionary principle as required under the 1992 Convention on Biological Diversity.
We emphasise the need for institutional reform to ensure that environmental priorities are taken seriously and the community and environmental sectors have meaningful involvement in decision-making. Environment Health Australia is essential for this. . There is also a need to remove the serious conflict of interest in the dual roles of the Department of Agriculture (and the departmental secretary) to promote agricultural trade and implement biosecurity. We strongly endorse the recommendation of the 2008 Beale review of biosecurity to create an independent biosecurity authority advised by an expert biosecurity commission.
Our submission covers other important areas including enforcement, island and marine biosecurity, the role of the community and the need for transparency and reporting.
We made 54 recommendations that we are now urging the Senate committee to adopt.
More info
Invasive Species Council submission and case studies >>
The Senate inquiry into preventing new invasive species >>