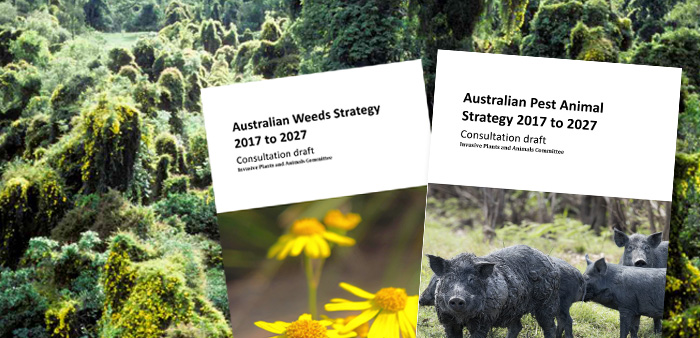 If you read the newly-released draft national strategies on weeds and feral animals you might have thought the white flag had been hoisted.
According to the Department of Agriculture and Water Resources, these documents 'describe how Australian local, state and federal government agencies work with the community and industry to prevent the spread of new pest animals [and] manage issues in relation to weeds'.
While they contain sound goals and priorities such as a focus on prevention, early intervention and minimising the impact of established pests and weeds, they have no substance. There are no actions, no new initiatives. The 2007 strategies, the strategies' predecessors, had 72 actions.
The new draft strategies effectively absolve the Australian Government of any leadership role, there are few coordinated initiatives and they rely on action by each state government, industry and the community.
For weeds, the Weeds of National Significance program that was transferred to the states in 2013 remains without national funding and the national weed spread prevention plan that was an incomplete action in the 2007 strategy is no longer mentioned.
There is no coordinated plan to reduce the number of weedy plants being sold in nurseries, no attempt to standardise weed listings across the states, no action to tackle the illegal internet trade of weed seeds, no support for a weeds cooperative research centre style body and no mention of the need for a research, development and evaluation strategy for environmental weeds.
For pest animals, the strategy emphasises the control of established pests. Action on new pests is vague and non-committal. The ring-necked parakeet is highlighted as a pet bird with 'extreme pest potential' in a case study. Its impacts are rated 'severe' yet no action is proposed to address this major threat.
The draft Australian Pest Animal Strategy and the Australian Weeds Strategy were prepared by the federal, state and territory governments with no community input. They will operate from 2017 to 2027 and be reviewed after five years.
Make your submission now
Comments on the draft strategies are open until 5pm 14 October 2016.