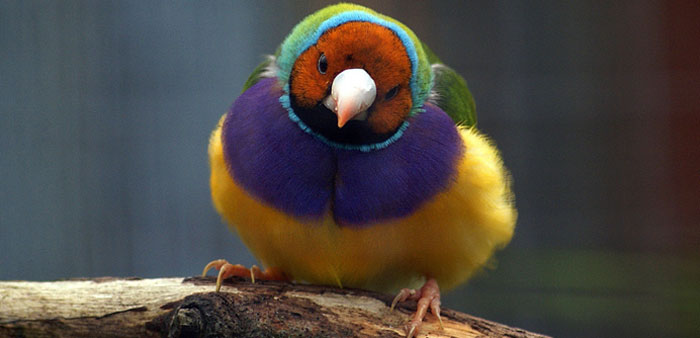 Australia's national biosecurity system has undergone a major shake-up over the past year. It's now time to consider if we have turned the corner when it comes to protecting our natural environment from dangerous invasive species.
We can confidently say that protection of the natural environment is now much more strongly recognised as a core objective of Australia's biosecurity system.
For more than five years the federal government refused to adopt our proposal for Environment Health Australia, a collaborative body to lead preparation for and prevent the establishment of new invasive species (similar to the work done by the industry-focused Plant Health Australia and Animal Health Australia).
The government argued that the environment did not need special attention – that existing processes encompassed environmental priorities and that the work done on agricultural risks also benefits the environment.
Thanks to the work of the 2015 Senate inquiry into environmental biosecurity and a compelling case made by the 2017 Craik national biosecurity review, both of which we significantly influenced, the special needs of the environment could no longer be ignored.
Environmental chief appointed
Australia's first Chief Environmental Biosecurity Officer, Ian Thompson, has been appointed. He is close to completing recruitment of his five-member team that will sit within the Department of Agriculture and Water Resources. He will have access to $825,000 a year in project funds and drive processes to identify priority environmental risks and respond to new environmental pest and disease incursions.
An environmental biosecurity advisory group has been formed and has met, for the first time creating a formal channel for community input. Its membership includes the Invasive Species Council, WWF-Australia, Bush Heritage Australia, Landcare Australia, the National Farmers Federation, the Council of Australasian Weed Societies and indigenous representatives.
With leadership from the chief officer, we are starting to see a greater willingness to incorporate the environment into biosecurity decision-making.
New funding under threat
Funding sourced from a shipping container import levy was critical to securing these changes. The levy was announced in the May 2018 federal budget, setting ground rules that would see about $10 paid for each twenty-foot equivalent container entering the country. The levy could generate an average of $120 million a year.
With a busy parliamentary program and an election planned for the first half of 2019, there is no guarantee the levy will go ahead, potentially threatening the $313 million biosecurity expenditure rolled out last year and its important environmental initiatives.
The enabling legislation for the levy, meant to start on 1 July 2019, is still to be released and may be delayed due to lobbying from bulk importers of petroleum and cement, who are seeking special treatment.
National biosecurity statement signals a new way of operating
The national biosecurity changes were accompanied by an acceptance that if federal and state governments want greater industry and community assistance in managing biosecurity risks, improved transparency and collaboration is needed.
A good example of this new openness was the development of a national biosecurity statement, co-written by industry and community representatives, including the Invasive Species Council, with the government playing a facilitation role. After an 18-month long consultation process and significant time and resources invested by the writing team, the final statement was presented to the November 2018 national biosecurity roundtable meeting. The statement is now being considered by federal, state and territory governments for adoption.
We encourage organisations to adopt the statement and find ways to include its ideas into their work.
More work to do
While there is cause for optimism, there is still a long way to go before environmental biosecurity is on equal footing with agricultural biosecurity.
The federal environment department continues to have limited capacity to support the new environmental focus.
The invasive ant biosecurity plan and the myrtle rust action plan, both high priority threats, remain unfunded.
The $25 million Biosecurity Innovation Program announced in July 2018 and meant to fund 'system-level' national research and innovation priorities, including environmental biosecurity research, appears to have been refocused onto high-tech border pest detection rather than specific environmental priorities.
In one positive step, the Centre for Invasive Species Solutions has been belatedly appointed to coordinate the National Community and Environment Research and Development Extension Strategy 2016-2019 on behalf of the Environment and Invasives Committee of the National Bioscurity Committee. A coordinator was sorely needed. Now the strategy needs to be updated and funded.
Protect the Nature of Australia
Australia has the worst animal extinction record of any nation on the planet, and invasive species like feral cats and foxes are the main culprits.
Our cherished natural wonders and unique wildlife are also under attack from new threats like fire ants and the plant-killing disease myrtle rust, and weeds are transforming landscapes from the coast to the outback.
We have just launched our Protect Australia campaign in the lead to the federal election to ensure that the shipping container import levy becomes law and that this is used to strengthen Australia's environmental biosecurity.  Can you take our pledge to Protect the Nature of Australia and ask our political leaders to do the same?