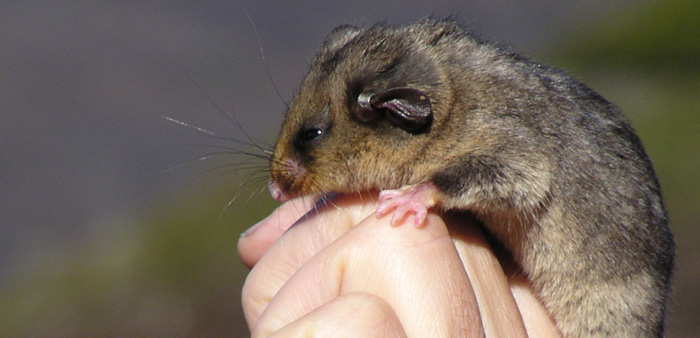 The NSW Government's decision to ignore scientific evidence and years of public consultation to protect feral horses in Kosciuszko National Park under a so-called 'Brumbies Bill' sets a dangerous precedent for Australia's threatened species and for what we stand for as conservationists.
Deputy Premier and National Party leader John Barilaro introduced the Bill into the NSW Parliament today to protect the 'heritage value' of the brumby in Kosciuszko National Park and to override the conservation needs of one of Australia's most important national parks. Under the 'Brumbies Bill' large areas of Kosciuszko will be set aside where feral horses can roam free.
This legislation will entrench damaging feral horses in the national park and flies in the face of all scientific understanding of what is needed to protect our natural areas from the ravages of non-native species, including feral horses, pigs, deer, goats, cats and foxes.
The use of lethal control options will be banned, and horses will either be relocated to other areas of the national park or rehomed, measures that are impractical, inhumane and fail to stop the explosion in damaging horse numbers.
Can you help us act now to stop this madness?
Send NSW Premier Gladys Berejiklian an urgent message asking her to Stand up for Kosciuszko National Park by withdrawing her support for a Bill that will entrench feral horses in one of Australia's most loved national parks.
The Bill, the Kosciuszko Wild Horse Heritage Bill 2018, could be law by June. Join us and call on NSW Premier Gladys Berejiklian and her environment minister Gabrielle Upton to kill this anti-science, anti-national park, anti-welfare and anti-environment Bill.
Update 29 May 2018: NSW Labor announced it would oppose the Brumbies Bill in the NSW Parliament and, if passed, would repeal the bill in government and adopt the widely-supported 2016 Kosciuszko National Park Draft Wild Horse Management Plan.  You can thank the Labor Opposition Leader Luke Foley for his party's strong position.
The Brumbies Bill contradicts the NSW Government's own Threatened Species Scientific Committee, which just last month released a preliminary decision to list habitat degradation and loss by feral horses as a key threatening process (seeking comments now). It also sets the park on a path to degradation last seen when thousands of cattle grazed the high country in the 1960s.
Four years ago it was estimated that about 6000 feral horses roam Kosciuszko National Park, and their numbers are growing and their range is expanding.
Feral horses negatively impact native species, creeks and ecosystems through:
Habitat damage in streams, wetlands and adjacent riparian systems through trampling, track creation, pugging (soil compaction), wallowing, sphagnum bog and wetland destruction.
Altering the structure and composition of vegetation through ringbarking of trees and overgrazing, spreading weeds, trampling and eliminating plants.
Competition with native animals, displacing and starving wombats, wallabies and other species.
Their habitat destruction could impact listed threatened species including:
Northern corroboree frog, critically endangered.
Southern corroboree frog, critically endangered.
Guthega skink, endangered.
Anemone buttercups, vulnerable.
Monaro golden daisy, vulnerable.
Alpine she-oak skink, endangered.
Alpine spiny crayfish, endangered.
Mountain pygmy possum, endangered.
Glycine latrobeana (a plant), critically endangered.
Broad-toothed rat, vulnerable.
and many more…
The Invasive Species Council has joined a broad coalition of forces incensed by the decision to allow feral horses to overrun Kosciuszko National Park and is calling on NSW Premier Gladys Berejiklian to reign in her deputy premier, John Barilaro, and kill his anti-science, anti-national park, anti-welfare and anti-environment Bill.
If you have any time to spare, please urgently phone or email the NSW Premier Gladys Berejiklian and NSW Environment Minister Gabrielle Upton.
More info