This year, you and I have been at the heart of one of the biggest issues for nature. By giving nature a voice, we're making a difference together.
Whether it's stopping feral horses and deer from destroying our Alps and protected areas, galvanising action to prevent cats from killing wildlife, or making elections really count for nature – thousands of supporters like you, acting together, are having a real-world impact for Australia's wildlife.
Together we are holding governments to account, ensuring nature gets the investment it needs and creating lasting change.
Issue by issue, action by action, we give our wildlife a chance to survive and revive. Let's celebrate all we've achieved for nature!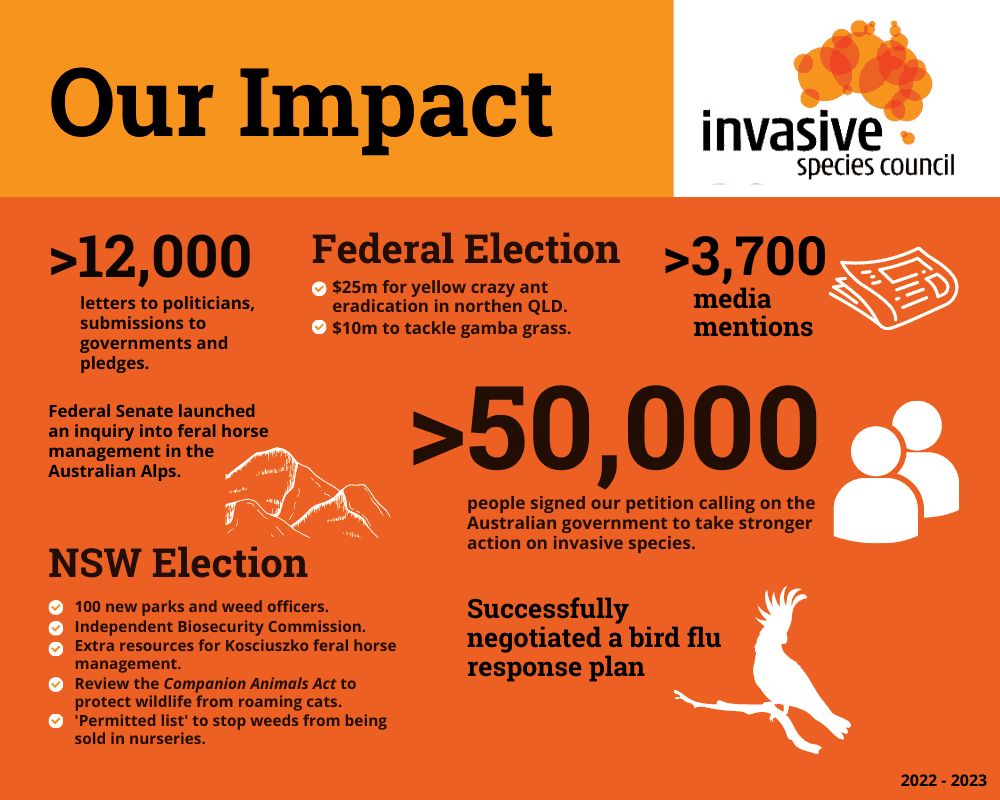 Wins for nature
More than 50,000 people signed our petition calling on the Australian government to increase funding and take urgent action to stop invasive species-led destruction, deaths and extinctions.
More than 1,600 actions were taken by supporters to end the culling pause in NSW in November, which was a knee-jerk reaction by the NSW government to pressure from opponents to feral horse control.
We escalated feral horse management in the Snowies in the media, leading to a national senate inquiry into feral horses in the Australian Alps. Hundreds of supporters made unique submissions to the inquiry which is ongoing.
After years of work, we won an ambitious draft national management plan for feral deer. Almost 1,200 people made individual submissions to the plan via our website to ensure the National Feral Deer Action Plan will be successful.
To save the surviving bilbies, numbats, night parrots, and all of the other native animals we love in this country 3,200 people put their paws on the map and took the pledge to show widespread support for more action on domestic and feral cats.
We secured stronger protections for our wildlife with the Australian government committing to a national response plan for avian influenza in wildlife.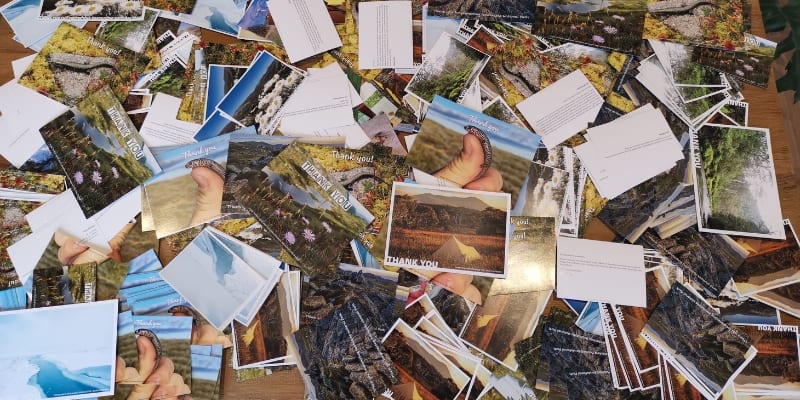 Making elections count for nature
National: In 2022 we won federal commitments of $24.8M for Queensland's yellow crazy ant eradication programs and $9.8M to tackle gamba grass and the doubling of Indigenous rangers.
NSW: We won commitments from the incoming NSW Labor government to manage invasive species. This includes:
100 new National Parks and Wildlife Service pest and weed officers,
an independent biosecurity commission,
a permitted list to stop the sale of weedy plants through nurseries,
extra resources to reduce feral horse numbers in KNP,
$10 million to tackle weeds and pests on government land and neighbouring property.
VIC: We secured an ongoing commitment from the Victorian government to control feral horses in national parks in the High Country.
Thank you!
The actions we take, no matter how big or small, catalyse the change that nature needs.
Together we are safeguarding Australia's wildlife from the relentless assault of invasive species.
As we pursue a better future for all of us, thank you. As the only Australian environment organisation focused on invasive species, we can successfully stop invasive species-led extinctions and lead a wildlife revival.