While COVID has been spreading around the world, killing at least 7 million humans, avian (bird) flu has also been spreading, killing millions of wild birds. The Invasive Species Council has been advocating for our native wildlife to be part of the Australian Government's response plan to this new deadly strain of bird flu. Until now, the plan has focussed on poultry, aviary and zoo birds, not wild birds or mammals which are also at risk.
The new flu
Since 2002, new strains of avian influenza virus (a.k.a. bird flu) have infected poultry and more than 300 species of wild birds in Europe, Africa, Asia and America. The virus has also infected and killed thousands of mammals, including hundreds of humans.
When it reached Central and South America in late 2022, the virus spread rapidly through 9 countries within 4 months.
In Peru alone, bird flu killed more than 60,000 seabirds and 3,500 sea lions. If it reaches Australia, our wildlife is at risk.
While bird flu viruses naturally infect wild aquatic birds all over the world – mainly ducks, geese, swans, shorebirds, terns and gulls – they generally only cause mild symptoms, or none at all.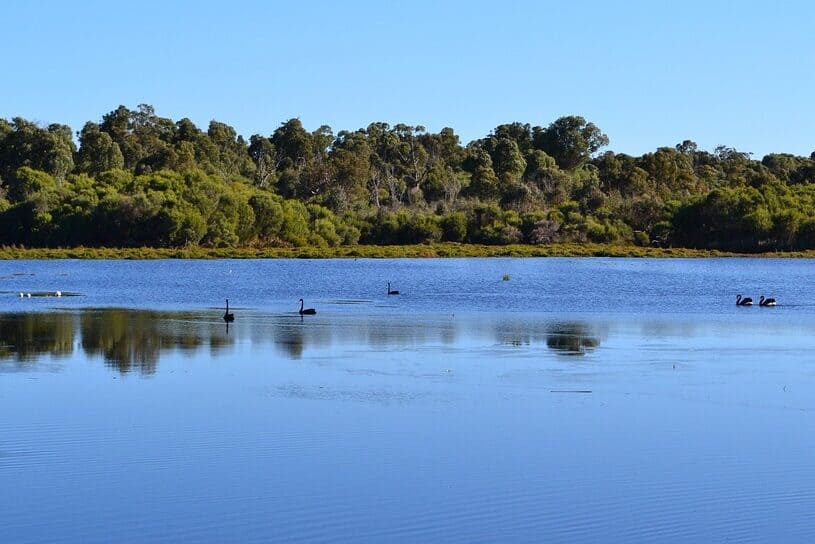 The problem is that the viruses occasionally mutate in domestic poultry to form deadly new strains.
In 1996, when a highly pathogenic avian influenza (HPAI) virus strain known as H5N1 emerged in domestic geese in Guandong, China, it killed more than 40% of infected birds. The following year, it infected domestic chickens in Hong Kong and also people working with chickens, resulting in six human deaths. As it spread, new variants emerged as genes were exchanged with existing influenza strains in wild birds.
By 2009, HPAI had been reported from 38 countries in Africa, Asia, Europe and the Middle East. In late 2014 the strain arrived in Canada and the United States, probably via migratory waterbirds. In mid-2015 a large outbreak killed an unknown number of wild birds, with more than 50 million domestic birds dying from disease or being culled.
Since October 2021 the situation has dramatically worsened.
The toll on native wildlife
Some 400,000 wild birds were reported to have died in the 8 months from October 2021 to June 2022 across 2,600 outbreaks, although the true toll is likely to have been much higher as only a fraction of cases in wild birds are reported. 
The bird species infected have been diverse, including:
waterbirds such as geese, ducks, herons, cranes and swans; 
seabirds such as terns, pelicans, gulls and skuas; 
raptors such as eagles, vultures and owls; 
shorebirds such as knots and stints; and,
passerines such as crows.
The virus has also infected numerous mammals likely to have fed on infected birds, including badgers, foxes, bears, wild cats, pigs, dolphins, seals and sea lions.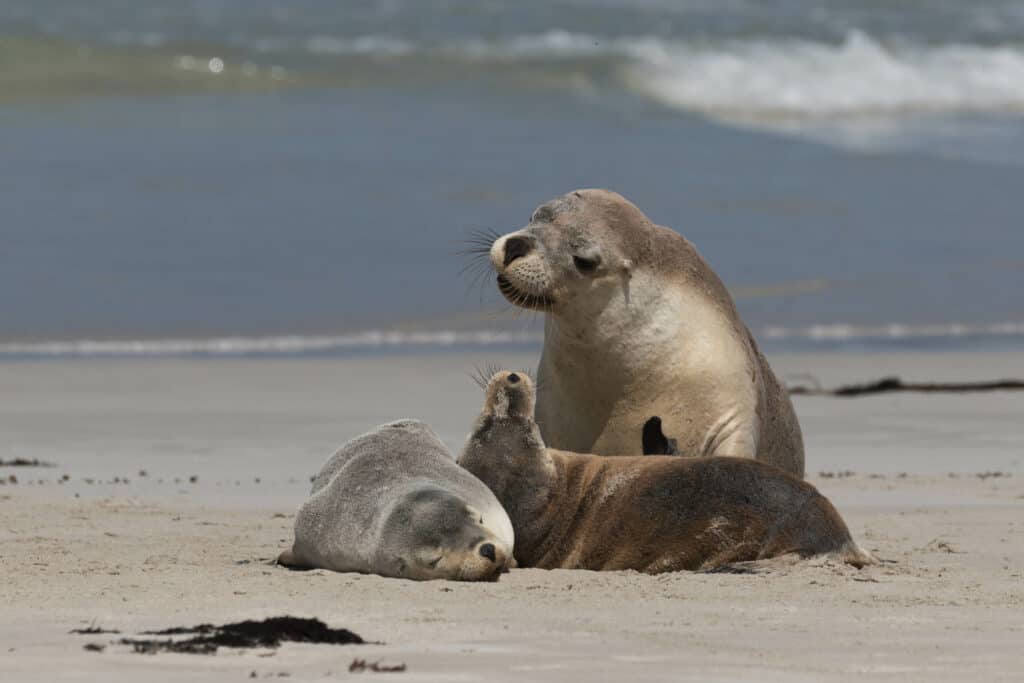 So far about 900 humans have been reported infected, about half of whom died.
Australia and Antarctica are now the only continents free of HPAI. We should be doing all we can to keep it that way. 
A much-needed plan for Australian wildlife
If HPAI H5 arrives in Australia the consequences are hard to predict, but the evidence suggests it could be devastating for wild birds and poultry and potentially fatal for some mammals.
Potential victims include the majestic black swan, which, unlike its white cousin, lacks some of the immune-related genes needed to fight off bird flu and other viral illnesses.
Concerned about the lack of preparations by Australian authorities, the Invasive Species Council wrote to the federal environment and agriculture ministers proposing a nationally coordinated response for wildlife – as there is for poultry. We alerted the media to the imminent threat and raised the alarm with other organisations.
The good news is that the Australian government has taken the advice of the Invasive Species Council and agreed to prepare a national response plan for avian influenza in wildlife. This is a huge relief.
Our task now is to work collaboratively with the biosecurity agency, environment department, Wildlife Health Australia and other stakeholders to prepare and oversee the implementation of a national wildlife response plan for avian influenza.
We are also asking the Australian Government to commission an expert assessment of the risks of the virus for Australian wild birds and mammals, including threatened or highly susceptible species. Because if we learned one thing from our COVID experience, it's that we need a plan for virus outbreaks before they take hold.
Thank you!
We'd like to say thank you to our amazing donors for this small but significant win for Australian wildlife. With your support, we will keep pushing our elected leaders to listen and act on the best science regarding worrying new invasive threats like bird flu. 
More info:
This story has been updated to reflect recent developments.