Strengthening Australia's threat abatement system
To stop extinctions and restore ecological health, Australia needs to:
protect and restore threatened species and ecological communities – known as 'recovery'
eliminate or reduce the major threats – known as 'threat abatement'
Both approaches are essential – but both are failing.
With almost 2,000 species listed as nationally threatened, it is not feasible to restore them all with species-by-species recovery efforts – not while their threats remain powerful.
Unless we fix Australia's threat abatement system, many more unique species will be doomed to perpetual rarity or extinction.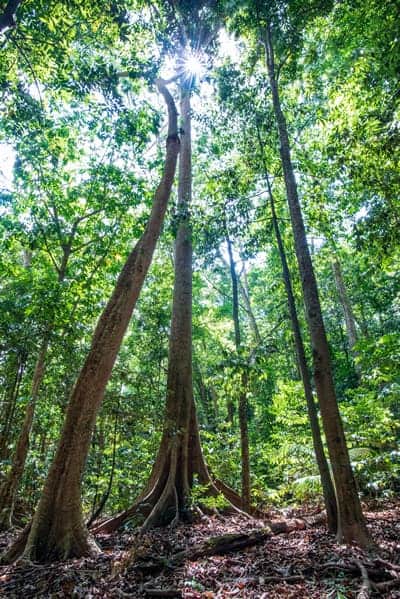 What is Australia's national threat abatement system?
Australia is the only country with a threat abatement system enshrined in national law. It has operated for almost 30 years under national environmental laws. The Environment Protection and Biodiversity Conservation Act 1999 (EPBC Act) provides for the listing of 'key threatening processes' and the preparation of 'threat abatement plans'.
Why is effective threat abatement essential?
Fixing Australia's threat abatement system will:
enable recovery of threatened species and ecological communities

stop more and more species becoming threatened 

restore ecological health and foster resilience 

optimise species' capacity to adapt under climate change.
Developing enduring threat abatement solutions is far less expensive over the long term than ongoing species-by-species recovery efforts. It will benefit industries impacted by the same threats, particularly agriculture and tourism.
Why is the threat abatement system failing?
During the 30 years' operation of the national threat abatement system, extinctions have continued apace. Major deficiencies include:
ad hoc listing of threats – some of Australia's worst threats, including many invasive species and altered hydrological regimes, are not listed./li>
lack of flexible response options – the only threat abatement options under the EPBC Act are a threat abatement plan or abatement advice.
lack of threat abatement plans – many listed threats do not have a plan.
lack of implementation – most plans are unfunded and poorly implemented. 
lack of national coordination and intergovernmental commitment – there are no obligations to implement threat abatement plans except in Commonwealth areas and no agreement with the state and territory governments to implement plans.
How can we fix Australia's threat abatement system?
The elements in the system are mostly sound, but they need to be applied systematically, strengthened with more flexible response options, underpinned by intergovernmental commitments and cross-sectoral collaborations, and adequately funded.
Most of all, Australia needs to become much more ambitious about overcoming major threats.
In consultation with ecological and policy experts, the Threats to Nature project has developed proposals to transform the threat abatement system, as outlined in the following tasks.
Australia has done it before
Abating the big threats to nature is a daunting challenge. But Australians have proven it can be done. From eliminating prickly pear over 20 million hectares in the 1930s to stopping the drowning of thousands of albatrosses on longline fishing hooks in the 2000s, Australia has applied national leadership, scientific expertise, an innovative spirit and resources to overcome several major threats.
The national threat abatement system should be a powerful tool for saving threatened species, preventing the decline of more species and returning ecosystems to health and resilience. But the system is being applied very poorly and is hamstrung by limited threat response options. We need to comprehensively list threats and apply more flexible abatement responses, including regional plans and policy reform.
The major barrier to effective abatement of threats to nature in Australia is lack of funding. The rapidly growing number of threatened species and ecological communities indicates the funding gap is substantial.
Fundamental to achieving more effective national action is an agreement committing our federal, state and territory governments to collaborate on abating the major threats to nature.