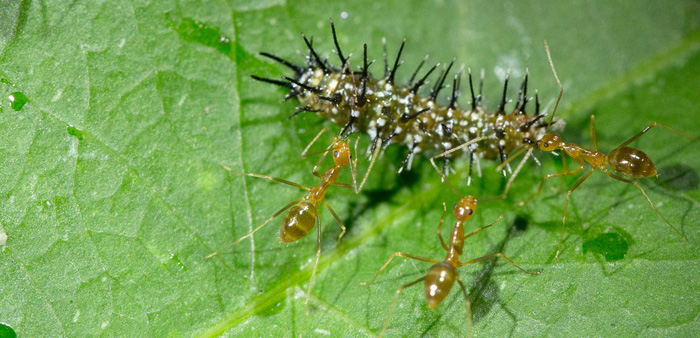 The battle to protect Queensland's Wet Tropics World Heritage Area from yellow crazy ants has had new life breathed into it with the promise of $10.5 million over the next three years, enough to resuscitate an eradication program that was on the verge of collapse.
The Federal Government has committed $7.5 million and Queensland will kick in another $3 million. However, the Wet Tropics Management Authority says it needs $15 million to eradicate the invasive ant.
Yellow crazy ants are considered among the world's worst invasive species. Unchecked they form super colonies that can devastate native animal populations and turn rainforests into ghost towns.
If not eradicated they will spread to cover vast areas of northern Australia, causing massive destruction within the Wet Tropics rainforests, placing at risk the Kuranda tree frog and cassowary and severely damaging many agricultural crops including sugar cane, fruit and coffee.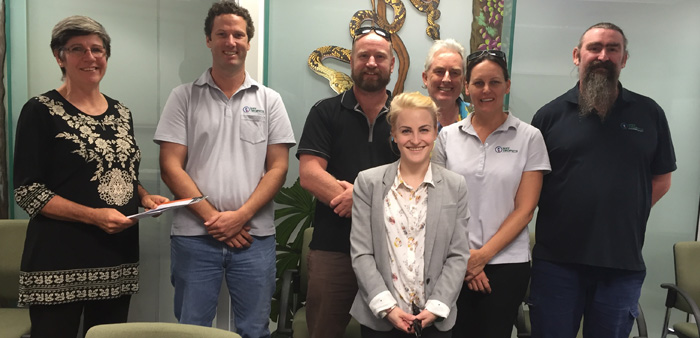 Powerful voices
The last minute reprieve for the yellow crazy ant eradication program was the result of tireless campaigning by the local community, assisted by the Invasive Species Council.
In May we coordinated an open letter from business, local government, conservation and community groups to the Queensland and federal governments to fully fund the yellow crazy ant eradication program.
In the letter local cane farmer Frank Teodo warned that if we fail to eradicate the ants Australia could lose irreplaceable species like the cassowary.
"Do we really want to be remembered as people who had an opportunity to eradicate this menace and neglected our responsibilities and obligations?" he said.
It's not over yet
Although the $10.5 million in funding is welcome, it is not enough. The Wet Tropics Management Authority estimates it needs at least ten more years to eradicate yellow crazy ants from the Cairns and Kuranda areas.
Without this commitment the ants will spread and tourism, people, farmers and the rainforests in the region will suffer.
There are also a handful of smaller yellow crazy ant infestations in Brisbane, Townsville and Harvey Bay where eradication operations were halted in 2012. These now require assessment and possibly treatment if eradication of the ant from Queensland is to be successful.
The Federal Government has given Biosecurity Queensland $1.3 million to help landholders and agricultural groups fight all invasive ant species, including yellow crazy ants. However, this will provide little direct assistance to yellow crazy ant eradication efforts.
We are now calling on the Federal and Queensland Government to make up the $4.5 million shortfall. They also need to investigate the status of about 20 smaller populations of yellow crazy ants elsewhere in Queensland.
The cost of eradicating yellow crazy ants is tiny compared to the value of our Wet Tropics World Heritage Area. Tourists alone spend $2 billion a year visiting its stunning rainforests.
Take action
The cost of eradicating yellow crazy ants is tiny compared to the value of our Wet Tropics World Heritage Area. Please send a message to our politicians calling on them to fund the eradication program (if you've already sent a message earlier in the year, do this again with our updated text).