A seabird chick is swarmed and killed by aggressive tropical fire ants pouring in through a tiny hole in its shell. The chick dies in deep distress, long before it can hatch and spread its wings.
Tiny sea turtles struggling out of the sand meet a similar fate, with fire ants attacking and killing the hatchlings as they emerge from their nest.
These heartbreaking scenes are taking place on Australia's Ashmore Reef and reveal a natural system thrown out of kilter when invasive predators are allowed in from the outside world.
Island sanctuaries
Although the typical view of Australia is of one giant landmass with Tasmania at its base, the country also includes about 8300 islands. These islands often have their own unique wildlife and many provide a last refuge for species now extinct on the mainland.
Ashmore Reef, a nature reserve about halfway between Timor and Western Australia, is one of Australia's more important seabird breeding sites.
In 2003 it was designated a Ramsar Wetland of International Importance because of its role in providing sanctuary for migratory seabirds and supporting large seabird breeding colonies.
It also provides critical nesting sites for green turtles. Listed nationally as 'vulnerable', they are found in the tropical and subtropical zones of Australia, feeding in seaweed-rich coral reefs and seagrass pastures. Female green turtles take 30 to 40 years to reach maturity.
Early warning
Dangerous, invasive tropical fire ants were first noted on two of Ashmore Reef's islands (Middle and West islands) in 1992. They soon spread to West Island. The ants probably arrived on Indonesian fishing vessels.
In 2007 we warned of the consequences if tropical fire ants were not brought under control on Ashmore Reef. In a report to the Federal Government biologists expressed 'serious concern' about the presence of the ants on the island, recommending they be either eradicated or controlled, depending on which was more practical and economical.
Eradication is still possible
Dr Rohan Clarke, an ecologist at Monash University, says Ashmore Reef is one of the most important sites in the region for tropical breeding seabirds and an area of remarkable species diversity.
He says a number of seabird species, including red-tailed and white-tailed tropicbirds, are at low numbers but could bounce back if tropical fire ants were eradicated from Ashmore Reef.
"We have baited these ants on one island to the level that we cannot detect them for more than six months, so we are quite confident that if we were to shift to an eradication program across all of Ashmore Reef we would remove these problem ants from this remarkable system," he says.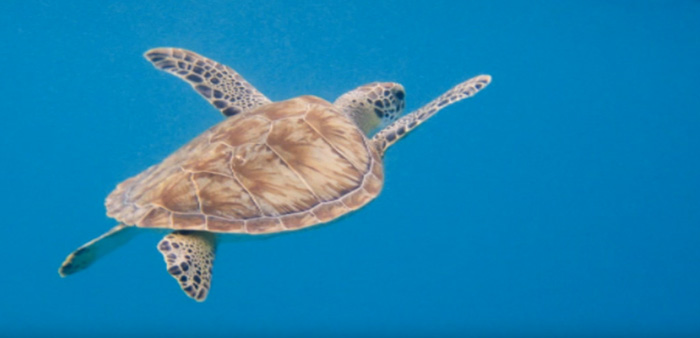 Help protect island seabirds and turtles
Ashmore Reef is not the only Australian island under attack by invasive ants. Yellow crazy ants have done enormous damage to Christmas Island's famous red crabs, and Argentine ants on Norfolk Island threaten local wildlife.
And yet there is hope. While islands remain vulnerable to new invasions, they also present unique opportunities for liberating native wildlife from harmful invaders such as tropical fire ants.
We've seen this happen on Lord Howe Island, where the eradication of big headed ants is in its final stages, and on the Tiwi Islands north of Darwin, where two of the four tropical fire ant infestations have been eradicated.
These stories give us hope that the same results can be achieved on Ashmore Reef and other Australian islands, and it's why we've teamed up with Island Conservation to help eradicate invasive species from Australia's islands. Island Conservation's global expertise in preventing extinctions by eradicating invasive species will help guide our efforts in Australia.
A big part of that work is focusing on invasive ants, and will be spearheaded by a campaign to rid Norfolk Island of its Argentine ants.
Please help us protect Australia's island seabirds and turtles from the menace of introduced ants.