Yellow crazy ants are one of the world's worst invasive species. That's something we found ourselves repeating over and over again during the election campaign after we came face-to-face with just how bad their impacts can be during our recent surveying of the infestations in Townsville.
What's happening in Townsville?
There are now 6 major infestations of yellow crazy ants in Townsville, the largest of which is currently in the Alligator Creek region, approximately 15km south of the city. When we visited these sites, we were shocked by the severity of the situation, with yellow crazy ants crawling through people's homes, across childrens play equipment and in very close proximity to some very important environmental areas. We saw wildlife dead and injured, like this green tree frog, eyes burnt from ant acid sprays, that a resident saved by using a garden hose to wash them off.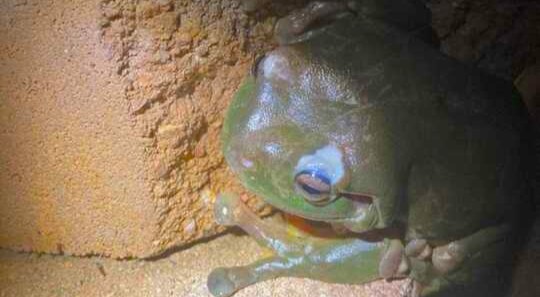 These infestations are only a few kilometres away from Mount Elliot in Bowling Green Bay National Park. Mount Elliot is one of the most important sites for biodiversity in North Queensland, hosting a menagerie of endemic species, like the Mount Elliot nursery frog or Mount Elliot sunskink, that are found nowhere else on earth. If the yellow crazy ants got into these habitats it would likely mean the extinction of a number of these ground dwelling native animals.
Whilst the infestations up in Cairns are on track to be eradicated, the Townsville region have not had anywhere near the funding needed to get on top of the situation. In 2019 a new infestation was found on Hamilton Island, in the Whitsundays – thought to have spread across from Townsville.
The Invasive Species Council's Townsville Yellow Crazy Ant Community Taskforce Coordinator has been working tirelessly with the community around Alligator Creek, teaching locals how to use lures and detect yellow crazy ants, understand the tell tale signs of infestation and what are the key steps to take once you have found them on your property.
Through our work, we have uncovered new areas of infestations, and thankfully right now a larger survey (known as a delimitation) is happening to better understand the full distribution of yellow crazy ants across the region.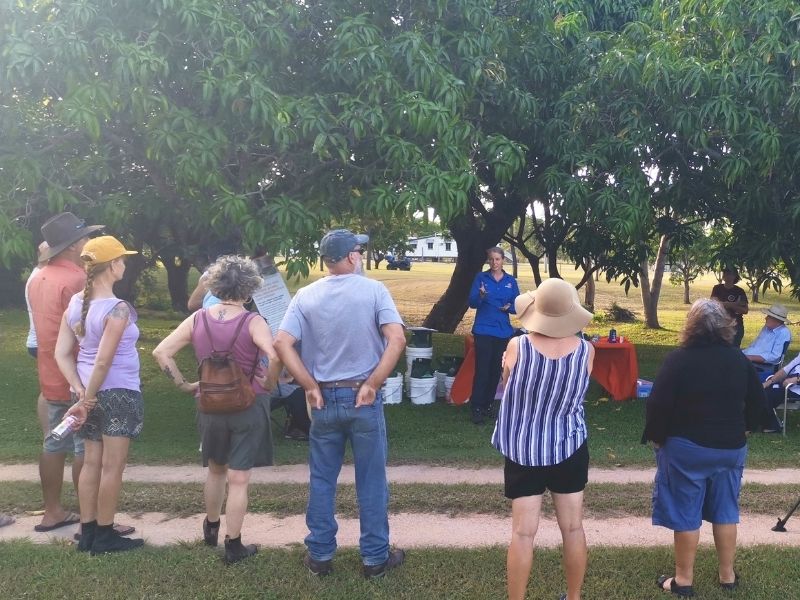 Australia's yellow crazy ant problem?
Yellow crazy ants were introduced to Australia on Christmas Island sometime before 1934. They've now been recorded in Queensland, the Northern Territory and NSW.
They're a highly aggressive species that aren't beholden to a single queen, meaning they can form supercolonies reported to reach billions of individuals. They spray formic acid out of their abdomen to blind and kill their prey, and are known to eat their way through entire ecosystems from the bottom up.
And the habitat of northern Queensland's Wet Tropics just happen to be their ideal habitat. They're not there yet, but they're inching closer from infestations in the areas surrounding Cairns and Townsville.
The problem in Townsville was there was no state or federal government backing for eradication. Our Townsville Yellow Crazy Ant Community Taskforce Coordinator, Bev Job, and the Townsville City Council were doing their damndest to hold back the ever-advancing ants, but could only do so much with limited resources.
While the Cairns infestation had been the target of a six-year eradication program thanks to joint-funding through the Queensland and federal governments, that funding ran out in June 2022.
That meant yellow crazy ants were effectively about to be left to run wild across northern Queensland. And we couldn't let that happen.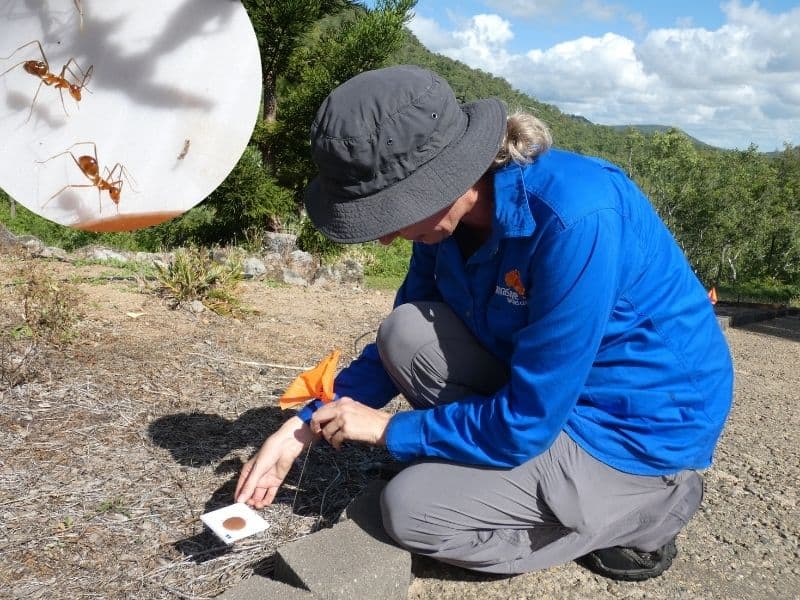 The campaign
We called on the Queensland Government and all parties running in the federal election to commit to eradicating yellow crazy ants from Cairns and Townsville. We estimated continuing the Cairns eradication program would cost $6 million annually, and the Townsville eradication program $3.2 million annually, over the next six years.
Like is the case with so many invasive species, the costs of inaction dwarf the costs of control. An independent review by Melbourne University found that, without the current Cairns eradication program, the socio-economic costs in that region alone would exceed $500 million over the next 30 years.
Then it was over to you. We asked you to sign petitions and email key politicians to get the yellow crazy ant issue heard against all of the noise of a federal election campaign. And we got an amazing response.
Altogether, about 1,000 Australians sent emails to key politicians and there are over 7,000 signatures on the petition calling for action on invasive ants.
Our community stood up and demanded action – and then the commitments started rolling in.
A win for invasive species management
The Coalition pledged a $3 million, 12-month extension to the existing Cairns eradication program with a promise to incorporate it into the National Landcare Program in future years. There was no support for funding the Townsville eradication program.
But, the Australian Greens committed $30 million, and the Australian Labor Party $24.8 million, for yellow crazy ant eradication programs in the areas surrounding both Cairns and Townsville.
It's a big win – all thanks to the tireless efforts of people writing letters, signing petitions and raising their voice to make sure political parties take notice. Our job now is to hold the parties to their election promises, and make sure these two eradication programs are properly supported.
There's also still work to do, including making sure the Queensland Government is on board for their part of the joint-funding for the Cairns program.
This is a great win for people power, and only possible thanks to Invasive Species Council supporters speaking up!