Let's look at the invasive species offerings of the major political parties contesting the NSW election.
We have reviewed the party polices on feral horses. In short the Greens policy is excellent, the policies of Labor and the Shooters, Fishers and Farmers are fair, the Coalition poor and Animal Justice very poor.
Here's a review of the more general policies of the major political parties.
Coalition pest plans
Four years of Liberal National coalition government has seen some progress on feral animals and weeds. New regional pest management plans were implemented that looked at not just widespread pests, but also emerging pests. Feral deer were recognised as a priority pest across the state and the onerous hunting licence rules partially suspended on private land, however the game status for deer, and accompanying red tape for landholders remains.
The independently chaired Biosecurity Advisory Committee, established to advise the Minister for Primary Industries about the new Biosecurity Act, has been disbanded after only three years. One if its achievements was the completion of the inaugural NSW State of Biosecurity Report. There is no longer any independent body to oversee of the NSW Biosecurity Act or the preparation of the next State of Biosecurity Report.
There have been few future commitments from the Coalition, with the main initiative being continued funding for regional Landcare coordinators. At a Cooma candidates' forum in March, Primary Industries Minister Niall Blair agreed to use powers under the NSW Biosecurity Act to remove restrictions on deer control.
Labor promises action on weeds
The Labor Party too does not have a comprehensive policy on invasive species but has promised far more than the Coalition. The Labor Party's invasive species policy focuses on $50 million in new funding for weeds and pest control along with action on feral horses in Kosciuszko National Park.
The standout commitment is Labor's promise to introduce a 'permitted list' approach to weeds, banning from sale all but non-weedy plants. It will also create an independent weeds committee that reports to Parliament, presumably an improved version of the existing NSW State Weed Committee. Increased funding promised for national parks will undoubtedly benefit weed and pest control.
Greens comprehensive policy
The Greens have promised to implement a broad platform on invasive species which is strongly supported. It's simplest to the list the initiatives:
a $200 million increase in funding for pest, weed and feral animal control:
a $5 million/year High Risk Incursion Response Fund for environmental threats
repeal of legislation protecting feral horses and a humane, professional cull of feral horses in Kosciuszko National Park
a 'permitted list' approach to the sale of plants
clear targets for prevention, eradication, containment and control of pests, weeds and feral animals and comprehensive statewide mapping
lethal feral animal control to be undertaken by professionals and landowners, not recreational hunters
investment in research into non-lethal feral animal control
three yearly State of Biosecurity reporting
an Independent, statutory State Biosecurity Committee
joint responsibility for biosecurity to both the Agriculture and Environment Ministers
Shooters and animal justice
The Shooters Fishers and Farmers Party supports recreational hunting for vertebrate pest control on all public lands including in national parks, which in most cases will not assist the problem. Their environment policy explicitly rejects the precautionary approach since it offers 'no viable reasoning or scientific rationalism' in conserving the environment. The party is responsible for the protected status of feral deer in NSW and continually works to undermine integrated pest management programs and the development of new tools such as baits.
The Animal Justice Party, with its focus on the lives of all animals, does not distinguish sufficiently between native and exotic animals. While Animal Justice Party supportsecosystem restoration and rewilding, it impractically opposes any lethal control of pest animals. Instead it relies on other control methods including desexing, immunocontraception, relocation and 'other emerging technologies'. We can expect widespread loss of native animals and possibly extinctions in some parts of Australia if lethal control is not used as a pest management tool.
Reclaim Kosci
The Invasive Species Council is fighting back against the failure to protect Kosciuszko National Park from feral horses and is the lead organisation behind Reclaim Kosci, which is:
Raising awareness about the impacts of feral horses in Kosciuszko National Park.
Championing the campaign to repeal the Kosciuszko Wild Horse Heritage Act 2018.
Seeking a substantial reduction in the feral horse population in Kosciuszko National Park through humane and effective means.
[button link="https://reclaimkosci.org.au/"]Visit ReclaimKosci.org.au >>[/button]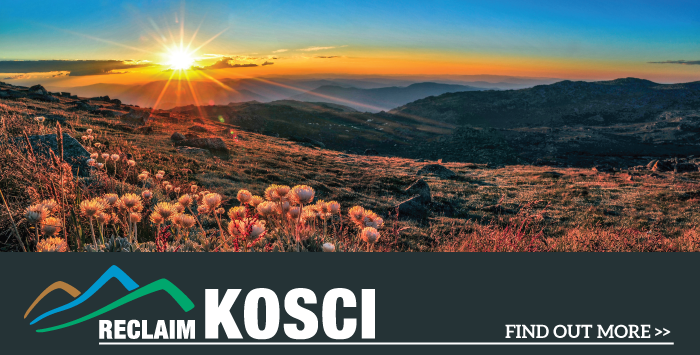 Authorised by Andrew Cox, 88b Station St, Fairfield Vic.