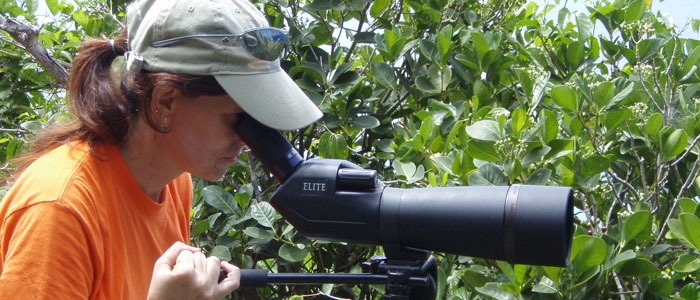 As we know all too well, eradicating invasive species once they have become establishmented is expensive and almost impossible to achieve.
Faced with escalating globalisation and the pressure to reduce costs, the case for preventing, detecting, and immediately responding to potentially harmful incursions becomes even more compelling.
As a response, the Invasive Animals CRC has created a national incursion response facilitator program for incursions of mammals, birds, reptiles, amphibians and fishes in Australia. Led by Dr Michelle Christy, the program will prioritise vertebrate incursion risks, develop national incursion preparedness plans and training, provide practice tools, and facilitate cooperation and information exchange.
Michelle is no stranger to invasive species. She recently returned from the US, where her research focus included incursion pathways, detectability of invasive species, and the effect of prey abundance on invasive predator movement. Perhaps her most significant contribution to the field of invasive species management was the development and implementation of a risk assessment and control program to detect and intercept invasive species entering the US.
The Invasive Species Council strongly supports the work of the national incursion response facilitator.
Michelle can be contacted at michelle.christy@agric.wa.gov.au