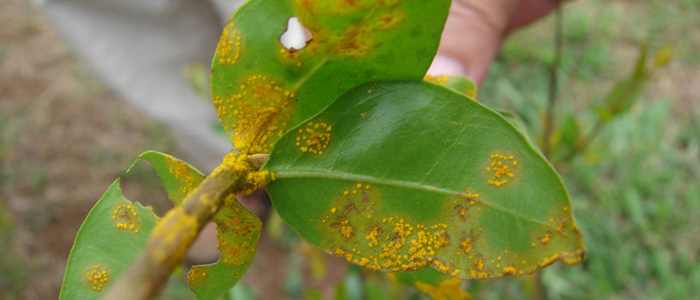 A wrap-up of biosecurity and invasive species management news from across Australia – from a new rabbit bio-control to national eradication programs, new pests to keep an eye open for, conferences and new legislation.
National
The Biosecurity Act 2015 will come into effect on 16 June, when it will replace the Quarantine Act 1908. This replaces our century-old Quarantine laws with a far more flexible approach that better safeguards the environment.
If you have been following our six-year campaign to improve this new legislation which failed to get the serious overhaul we were seeking, this date marks the end of the process.
A new rabbit haemorrhagic disease virus strain called RHDV K5 is currently under assessment by government regulators.  Over time all strains become less effective, so K5 will be a welcome addition to rabbit control efforts. K5, a Korean strain, is proposed for release in early spring 2016 or autumn 2017.
The 20th Australasian Weeds Conference is being held in Perth, 11-15 September 2016.  The conference is hosted by the Council of Australasian Weed Societies and the Weeds Society of Western Australia.
More info >>
The Invasive Animals CRC is calling for expressions of interest for the 17th Australasian Vertebrate Pest Conference to be held in Canberra, 1-4 May 2017.
More info >>
---
Queensland
Feedback is being sought on the future management of weed and pest animals in Queensland until 26 April.  If you make a submission, stress the need to better safeguard the environment.
Feedback will inform the Queensland Weed and Pest Animal Strategy 2016-20 and Queensland's new Biosecurity Act that commences on 1 July 2016.
More info>>
We are working with the Wildlife Preservation Society of Queensland and Queensland Conservation Council to prepare a submission that will urge the Queensland Government to put more emphasis on prevention and early eradication of new pests, to properly fund the eradication of priority environmental pests like yellow crazy ants in the Wet Tropics and to addressed the environmental damage from widespread pests and weeds.
Eradication programs for red imported fire ants around Gladstone and for electric ants around Cairns are close to declaring these pests eradicated.
The programs are now hunting for any remaining infestations, which if left behind could undermine the programs. Residents are being urged to check their yards and get in touch with Biosecurity Queensland if they suspect they have found electric ants or red imported fire ants.
More info >>
The 5th Queensland Pest Animal Symposium will be held in Townsville, 7-10 Nov 2016. Abstract submissions close 16 May 2016.
More info >>
---
New South Wales
The biggest biosecurity news in NSW is the Pest Animal Management Review undertaken by the Natural Resources Commission.  The Commission made 26 recommendations including declaring feral deer and cats as pest species.
Although almost all of the recommendations are praiseworthy, there will be resistance to some recommendations from some special interest groups.  We encourage you to make a submission in support of the recommendations via this simple online form. Submissions close 18 May 2016.
---
Victoria
Although prevention is the ultimate biosecurity objective, there will always be times when a pest species slips through.  In Victoria the Weeds at the Early Stage of Invasion (WESI) Project focuses on 'nipping new weeds in the bud' before they become widespread.
The project has recently released six guides to help public land managers make better decisions about dealing with invasive plants at the early stage of invasion.  While the guides were developed for Victorian Government public land managers, such as Parks Victoria, they will also be useful to many other land managers.
More info >>
The Weed Society of Victoria is hosting the 6th Biennial Weeds Conference in Creswick, 7-9 June 2016. The Theme of the Conference is Environmental weed management in Victoria: how far have we come in 40 years.
View their Facebook page for more info >>
---
Tasmania
In Tasmania landowners are being asked to look for signs of the fungal plant disease myrtle rust. 1400 Tasmanian properties have been inspected and 51 cases have been detected, removed and destroyed by DPIPWE in private gardens in north and north-west Tasmania.
So far there have been no detections in the wild. Tell-tales signs of the disease include bright yellow powdery patches on soft growing tips, leaves and stems of Myrtaceae species, such as myrtles, willow myrtles, native tea trees, paperbarks and bottle brushes.
If you think you may have seen an affected plant call the Myrtle Rust Hotline (03) 6165 3785
More info >>
The Tasmanian Cat Management Plan was released this week.  The plan aims to improve the management of feral and domestic cats in Tasmania, and reduce the negative impacts they have on the environment, agriculture and human health. Public comments are invited until 30 June 2016.
More info >>
---
South Australia
South Australians are invited to have their say on proposed changes to managing nine weeds until 3 June 2016.  The changes proposed include statewide prohibition on sales of alisma, coastal tea-tree, dune onion-weed, giant reed and parrot feather and enforced control in some areas.
More info >>
South Australians are being urged to report any sightings of red-whiskered bulbuls to Biosecurity SA, after two groups were found in the Mount Lofty Ranges. These are the first breeding populations of bulbuls found in South Australia since 1993, although the birds are well established on Australia's east coast.
The sparrow-sized bird has a distinctive black crest and is native to South-East Asia. They are considered a pest of fruit trees and compete with native birds.
More info >>
---
Western Australia
The West Australian Government has created a new Biosecurity and Agriculture Management (BAM) Act and resources web page to collate the most up-to-date information on biosecurity in Western Australia.
Although the page is a bit thin at the moment, this is the place where the latest biosecurity matters including legislation will be posted in future.
More info >>
---
Northern Territory
Browsing ants were detected around the Darwin Port region in August last year. These invasive super colony forming ants are not yet established in Australia and have the potential to decimate native ant species, other insects and cause indirect harm to plants.
A nationally-funded program was put in place to map, control and monitor infestation areas. Detector dogs from Queensland, originally trained to detect red imported fire ants, have now been cross trained to detect browsing ants and have recently been brought in to the Darwin Port to detect any remaining ants.
More info >>