The sighting of a deer in the wild was once a rare sight in Victoria. Their presence in the bush piqued the curiosity of many of us, including local hunters who saw their potential to become a game species across the state.
But a few deer quickly became a few thousand, then over a million. Feral deer have now emerged as one of Victoria's most concerning pest problems, destroying natural areas, costing farmers and foresters millions and endangering motorists.
This video, captured on a camera trap in 2015, shows the massive impacts that one feral sambar deer can have as it wallows and turns delicate, nationally threatened alpine peatlands into a mud pool in Victoria.
The incredible speed and scale at which feral deer are currently sweeping across Victoria is hard to believe without seeing it for yourself. But, up until recently, feral deer maps have been difficult to access and didn't paint the picture of how the introduced herbivores have spread over time.
To fix this gap in the records, the Invasive Species Council has analysed feral deer occurrence data from the Arthur Rylah Institute that dates back to the 1920s. The data, presented visually in the video below, tells the frightening story of the rise and rise of feral deer in Victoria.
We can clearly see what rangers, farmers and hunters have known for years: after decades of a small but growing number of feral deer in the wild, the 1980s marked the start of massive growth in their population. Victoria now hosts an ever-growing population of feral deer numbering around one million animals and covering nearly 40% of the state. This population explosion is what happens when invasive species are not promptly and effectively controlled and contained while they're small in number. We now have a big problem!
A report released this year by Frontier Economics, commissioned by The Invasive Species Council, found the rapidly escalating feral deer problem could cost Victorians between $1.5 – 2.2 billion over the next 30 years if nothing is done to control it. These costs, representing losses to farming and forestry industries, vehicle incidents and reduced value to Victorian national and state parks, show us there is still immense value in radically ramping up feral deer control in Victoria.
But the situation in Victoria is a strange one. Not only is there inadequate funding to protect Victoria from feral deer, but the state's antiquated Wildlife Act 1975 still classifies feral deer as a protected species under the bizarre illusion they require legal protection to ensure there are enough left for the enjoyment of hunters. That protection of an invasive pest species means the interests of Victorian communities, farmlands and wildlife are regularly sacrificed for the interests of a small number of vocal hunting lobbies.
What began as a curiosity has become a legally protected pest. We believe that's wrong, and know you do too. Please act today by signing our petition calling for increased funding and action to stop destruction, deaths and extinctions driven by invasive species like feral deer in Australia.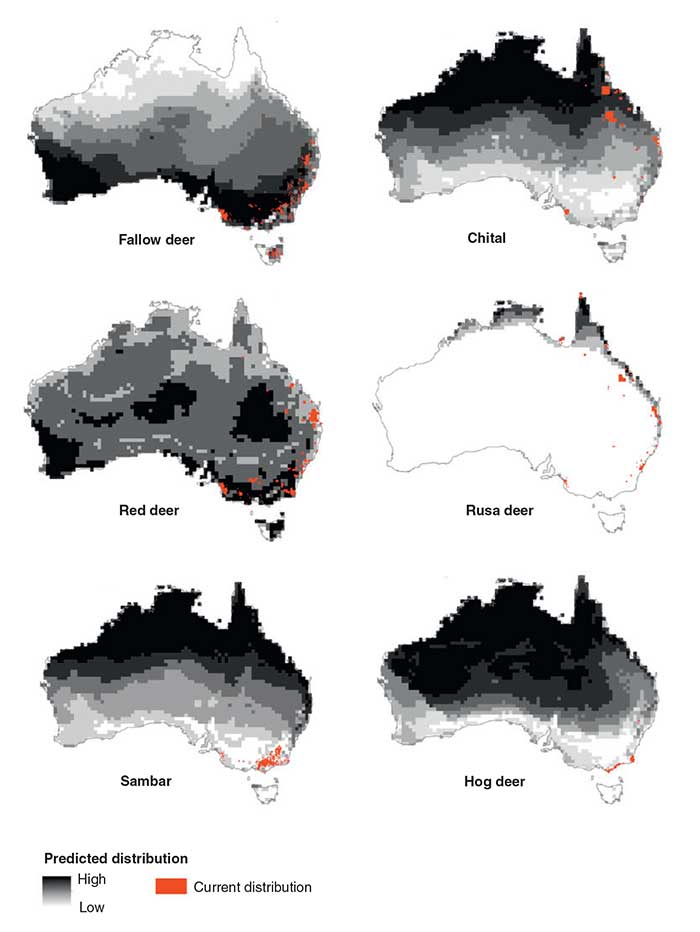 Sign the petition calling for action now to stop the march of feral deer across Australia >>