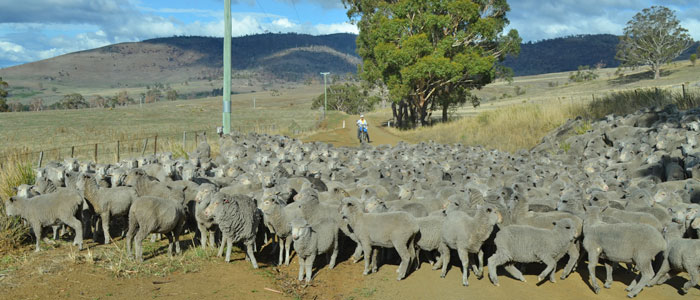 The Australian government's new agricultural competitiveness white paper could reverse years of declining biosecurity funding and staff.
While the benefits will mainly flow to the agricultural sector, the wording also suggests gains for the environment. Government interest in the environment was no doubt helped by the strong Senate inquiry report into environmental biosecurity.
However, there is little explanation of what the new funding really means. The agricultural department is undergoing yet another restructure to align with the new priorities and will get access to funds for surveillance and analysis ($200 million over four years) only after a 'functional review'. Part of the Abbott Government's smaller government reform agenda, the review aims to better align agency functions with government priorities and generate savings from the department's $1.3 billion budget. It is entirely possible that cuts will exceed the new funds allocated.
Since the paper's launch we have detected a greater willingness by the Department of Agriculture to address environmental biosecurity.
White paper highlights relating to biosecurity include:
$200 million over four years to improve biosecurity surveillance and analysis after completion of a functional review of the agriculture department.[1]
$50 million over four years to boost emergency pest and disease eradication capability and enhance response capability.[2]
$50 million over four years to give farmers better tools and methods to control pest animals and weeds including wild dogs, foxes, feral cats and feral goats.[3]
$25.8 million over four years for state and territory governments to manage pest animals and weeds in drought-affected areas.
$12.4 million (as part of the $200 million above) to boost Indigenous ranger groups in northern Australia.
$8 million for an Immediate Assistance Fund to access national and international experts and specialised equipment for pest and disease eradication.
New national consultative and collaborative arrangements for joint government, community and industry action on priority pest animals and weeds.
More info
---
[1] The white paper says this will 'prevent damage to farmers, the environment and the economy in the long run'.
[2] When questioned in July whether these funds could be used for yellow crazy ant eradication in Queensland, Agriculture Minister Barnaby Joyce did not rule it out.
[3] The white paper says: 'The Government recognises that improving on-farm management of pest animals and weeds to reduce their impacts on agricultural production and on the environment has public benefit.'