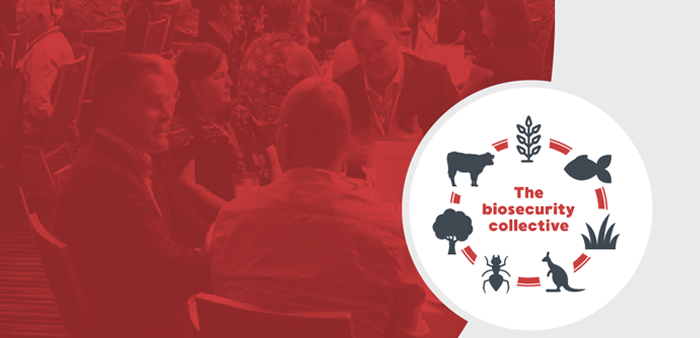 Almost 400 biosecurity champions from across Australia, New Zealand, the US, Canada and Mexico made Australia's first ever biosecurity symposium a smashing success.
Held on the Gold Coast in June this year delegates recognised the fact that Australia's biosecurity system is facing unprecedented challenges and that to build a system that can address these issues we must start now.
Climate change was an important issue at the symposium and is already having unprecedented impacts on biosecurity across terrestrial and marine animals.
Pests, diseases and weeds will be more problematic and management more costly with further climate changes.
The need for prevention is rising like our temperatures and we need enhancement of monitoring and early warning systems. We need to make climate change and its impacts relevant to farmers and communities so that they can take action at the local level.
The symposium closed with a five point plan to future-proof Australia's biosecurity system.
1. Setting 2020-2030 as the decade of biosecurity.
2. Designing an innovation-centred biosecurity system.
3. Developing a national biosecurity strategy and sustainable investment plan.
4. Creating a formal national biosecurity partnership agreement between
government, industry and the community.
5. Mobilising a 25-million strong biosecurity mass movement.
The symposium was organised by Animal Health Australia, the Invasive Species Council and the Centre for Invasive Species Solutions. It will be followed up next year with an Australian Biosecurity Workshop, and a second symposium will be held in 2021.
Thank you to everyone who made this such an incredible event. We believe it will prove a turning point in building a stronger, more ambitious biosecurity community.