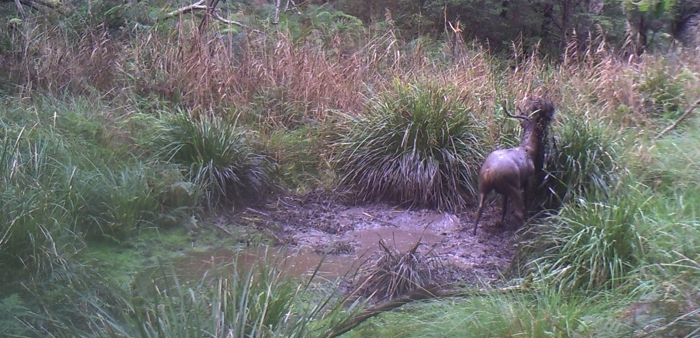 Farmers and landowners will be in Sydney today with an urgent message for the state government – the deer population in New South Wales is exploding and affecting more of the state than ever before.
"Deer maps in New South Wales show that the population has expanded to cover about 13% of the state – a 62% increase in the past six years," Invasive Species Council CEO Andrew Cox said today.
"What is more frightening is that deer are expected to spread even further.
"Landowners and famers are being severely impacted by this expansion of deer territory in our state."
A delegation of rural and regional landowners and cattle farmers along with the Wollongong Council mayor will meet with major party MPs to highlight the damage being done to their land.
They will have a simple request – list deer as a pest rather than a 'game' animal so they can take action on deer population numbers in their communities.
Deer were listed as a game animal in 2002 meaning that a hunting licence is required to hunt deer. There are additional restrictions placed on deer hunting including time of day and ability to use spotlighting, shooting from vehicles and baits or decoys.
"It is clear these restrictions, along with the lack of a government plan, make it impossible to control deer populations in New South Wales," Mr Cox said.
"This deer explosion is robbing landholders of their livelihood and we call on the NSW Parliament and the state government to ensure deer are listed as the pest that they are."
For comment
CEO Andrew Cox 0438 588 040.