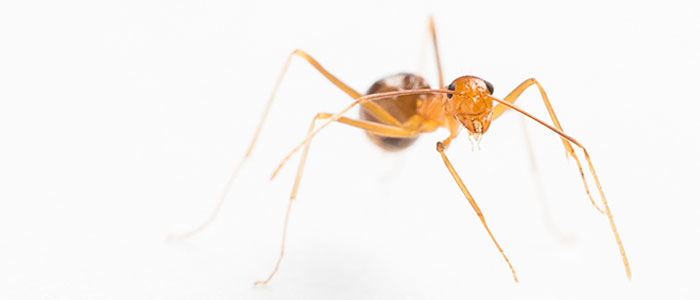 Last night's federal budget was a ripper for tackling some of Australia's most destructive invading ants but has missed a major opportunity for long-term investment in the battle against all environmental pests, weeds and diseases.
Media resources for this story:
Strongly welcomed in the 2019 federal budget is the ongoing commitment to the biosecurity import levy, a modest charge on shipping importers announced in last year's budget to fund border surveillance and the responses needed to keep out new pests and diseases.
The levy is a key recommendation of the 2017 independent review of biosecurity. It raises $325 million over three years, increasing as import levels rise. The levy will charge about $10 per 20-foot equivalent shipping container and $1 per tonne of bulk goods.
There were calls from some quarters to abandon the levy, but this would severely weaken Australia's biosecurity effort. The Invasive Species Council has been reassured that agriculture minister David Littleproud and Labor's counterpart, Joel Fitzgibbon, strongly support the levy.
The federal budget confirmed a two-month delay in the implementation of the levy which will now start on 1 September 2019.
The levy was recommended to apply to air cargo and passenger movements, but while supported 'in principle' by national and state governments, implementation has been deferred.
Missing from the budget was major new investment in environmental biosecurity to better stop new pests and diseases. The Invasive Species Council early this year launched Protect Australia from Deadly Invasive Species, our call for all parties to better fund action on invasive species.
Other key features of the budget include:
$9.2m over three years for yellow crazy ant eradication from Wet Tropics rainforests near Cairns, with matching funding now needed from the Queensland government.
$18.3m over three years to accelerate red fire ant eradication in south east Queensland.
$23.7m over four years for established pests and weeds including finding biological controls and mapping impact and distribution of priority pests and weeds.
$1.3m over two years for Argentine ant eradication on Norfolk Island.
$5m over five years to manage the highly invasive prickly acacia as part of government's response to the Queensland floods.