Climate change and invasive species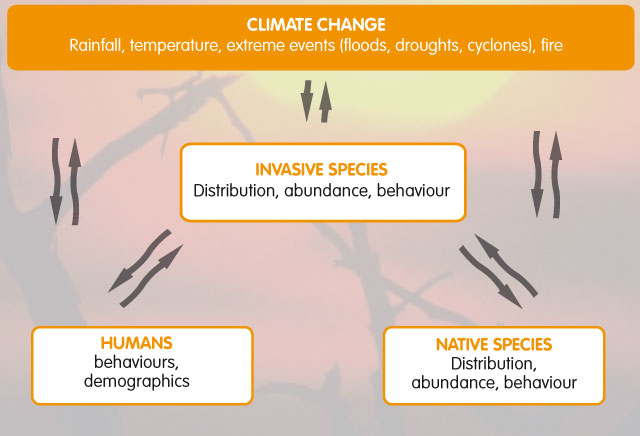 Climate change is expected to cause extinctions when native plants and animals are prevented from migrating out of their hotter or drier habitats to more suitable climates. But for many species a more imminent or serious threat will be the opportunities created by climate change for invasive species to proliferate and cause more harm.
Invasive species have already caused many extinctions and are one of the major causes of decline of native species and ecosystem degradation. The 2009 assessment of the vulnerability of Australia's biodiversity to climate change noted that in many cases the impacts of invasive species benefiting from climate change are likely to exceed the direct impacts of climate change.
Download >>