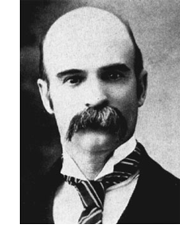 The Froggatt Awards are named in honour of Australian entomologist Walter Froggatt, who, when the cane toad was released into Australia in the 1930s to control beetle infestations in the sugar cane industry, was a lone voice, lobbying the federal government to exercise caution.
At the time Walter wrote that 'this great toad, immune from enemies, omnivorous in its habits, and breeding all year round, may become as great a pest as the rabbit or cactus'.
His lobbying efforts were initially successful, but overturned in 1936, and cane toads were released throughout the sugar cane regions of Queensland. The rest is history.
It was this realisation in 2002 that spurred a number of committed environmentalists to create the Invasive Species Council.
Now, invasive species have become one of the largest threats facing Australia's natural environment, but their continued arrival and spread is all too often neglected as a conservation issue.
The Froggatt awards are given to those who have made a major contribution to protecting Australia's native plants and animals, ecosystems and people from dangerous new invasive species.
Froggatt awards 2017
Policy and Law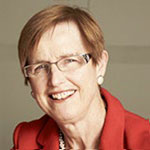 Awarded to Dr Wendy Craik AM (chair), David Palmer and Dr Richard Sheldrake AM, the independent panel reviewing the national biosecurity system, for their deep analysis, forward thinking and identification of the structural changes needed to better protect the environment from new invasive species.
Their landmark report, Priorities for Australia's Biosecurity System – the most important biosecurity review of the past decade – made 42 recommendations to strengthen and future-proof Australia's biosecurity system.
The review found that with growing trade and travel leading to biosecurity risks, the system protecting Australia, particularly the natural environment, from new invasive species needs strengthening.
Key recommendations include: equalising the priority given to the environment, creating a national priority list of pests and diseases, appointing a Chief Community and Environmental Biosecurity Officer, establishing a Community and Environmental Biosecurity Committee, increasing and better coordinating research effort, sourcing new funding from risk creators, improving transparency and community involvement, and increasing the involvement of environment departments in biosecurity processes.
This award also acknowledges the role played by the review secretariat, headed by Barbara Jones.
The review, completed in July 2017, is being considered by national, state and territory agricultural ministers.
Communication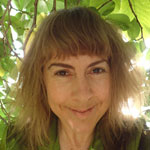 Awarded to Nic Gill, author of Animal Eco-Warriors: Humans and Animals Working Together to Protect Our Planet for creating positive and engaging stories for children about biosecurity.
There are few books that discuss Australia's biosecurity and its importance in keeping new invasive species from arriving in Australia, and we are not aware of any children's book in this category.
Nic writes about beagles, terriers and other detector dogs hunting out a highly invasive weed or illegally smuggled fruit, and micro-wasps helping to reduce the threat of yellow crazy ants on Christmas island.
Ms Gill's book is appealing and fun, and explains to young people the importance of biosecurity. It also covers how animals help people with other important work, but most of the examples are about biosecurity.
More info
Image: Walter Froggatt, source https://www.anbg.gov.au/biography/froggatt-walter-wilson.html