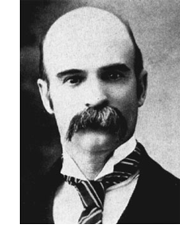 The Froggatt Awards are named in honour of Australian entomologist Walter Froggatt, who, when the cane toad was released into Australia in the 1930s to control beetle infestations in the sugar cane industry, was a lone voice, lobbying the federal government to exercise caution.
At the time Walter wrote that 'this great toad, immune from enemies, omnivorous in its habits, and breeding all year round, may become as great a pest as the rabbit or cactus'.
His lobbying efforts were initially successful, but overturned in 1936, and cane toads were released throughout the sugar cane regions of Queensland. The rest is history.
It was this realisation in 2002 that spurred a number of committed environmentalists to create the Invasive Species Council.
Now, invasive species have become one of the largest threats facing Australia's natural environment, but their continued arrival and spread is all too often neglected as a conservation issue.
The Froggatt awards are given to those who have made a major contribution to protecting Australia's native plants and animals, ecosystems and people from dangerous new invasive species.
Froggatt awards 2019
Policy and law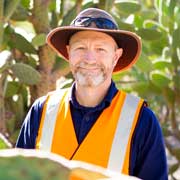 Awarded to Southern Downs Regional Council in Queensland for their pioneering and innovative Invasive Pest Control Scheme that rewards landholders for undertaking pest and weed management.
The scheme was introduced in 2017 and applies to more than 5000 rural properties in the council area.
Landholders are charged a pest levy ranging from $500 to $6000 depending on the property value. If a land owner can demonstrate they are implementing a property pest management plan and meeting their general biosecurity obligation under the Biosecurity Act, the fee is waived.
The most common pests targeted by the program include African boxthorn, blackberry, rabbits, wild dogs and velvety tree pear.
Those that don't prepare and implement a suitable pest management plan pay the pest levy, which funds the council's pest management program.
An independent evaluation of the scheme's operation over the past two years found majority support for the program, a 24,000 ha reduction of areas without declared pests, a 16% increase in landholder awareness of invasive pests and a $3300 boost in spending on pest control per property.
The Invasive Pest Control Scheme assists with greater landholder engagement, increased pest control and reduced areas affected by pests. The scheme has potential for broader application across Australia.
---
Surveillance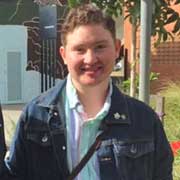 Awarded to Milo Yeigh, who first spotted and reported seeing yellow crazy ants in Lismore, leading to their rapid eradication.
Milo, who has a keen interest in ants, discovered a yellow crazy ant infestation in Lismore's central business district in May 2018. After reporting it to NSW's Biosecurity Hotline, the state's Department of Primary Industries and Local Land Services immediately carried out further surveillance and then eradication.
Milo's ant spotting was presented with a Biosecurity Warrior award on June 2018.
The yellow crazy ant is listed among 100 of the world's worst invasive species, and can cause serious damage to the environment, agricultural production and human amenity. They form highly cooperative super colonies and spray acid when attacking pets or native animals and birds, which may cause blindness.
A $30 million program is already underway to eradicate yellow crazy ants from the Cairns region where they threaten the Wet Tropics World Heritage rainforests.
Milo's ant spotting and reporting demonstrates the value of citizen surveillance in preventing invasive ants such as yellow crazy ants from establishing in NSW.
---
Policy and law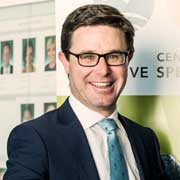 Awarded to the Hon David Littleproud for the creation of the Office of Environmental Biosecurity and the appointment of Australia's first ever Chief Environmental Biosecurity Officer, Ian Thompson.
The creation of this permanent office arose from a recommendation of the independent review of Australia's biosecurity system, led by Wendy Craik in 2017.
The Chief Environmental Biosecurity Officer is supported by a dedicated office of four staff and oversees the delivery of an annual $825,000 project fund to drive investment in "environmental biosecurity capability and capacity".
In its first year, the office has made significant progress on defining the pests and diseases we should be worried about, led responses to new pests and diseases entering the country, built stronger relationships with the community and provided a leadership role on environmental biosecurity at the federal level.
Improving environment biosecurity will take time and further resources given the historical origins of Australia's modern biosecurity system founded on agricultural risks.
The award acknowledges David Littleproud's leadership in implementing a major structural change to the federal biosecurity system to better address the risks of pests, weeds and diseases that could harm the natural environment.
---
2020 nominations now open
Nominations for the 2020 Froggatt awards are now open. Provide details using our contact form if you know of a person or organisation who has excelled in advancing the protection of the environment from invasive species. Award categories include:
Policy and law.
Control and eradication.
Surveillance.
Principled decision-making.
community advocacy.
Each year we usually give awards in several categories only.
Nominations for the 2020 Froggatt Awards close on 30 October 2020.
More info
Image: Walter Froggatt, source https://www.anbg.gov.au/biography/froggatt-walter-wilson.html