Time for Environment Health Australia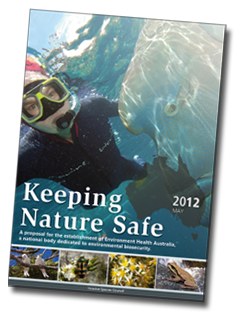 Australia is much better prepared to protect our agricultural industries from new pests and diseases than we are to protect the natural environment.
Two government-industry bodies, Plant Health Australia and Animal Health Australia, have been working for many years to keep crop and livestock industries safe from new invasive species.
The federal government has contributed more than $20 million to their work over the past five years, and more funding has come from state and territory governments and industry.
Even though environmental biosecurity lags far behind that for industry, there is no equivalent body focused on preparing for new environmental invaders.
That's why in our submission to the federal Senate inquiry – endorsed by 30 environmental NGOs – we have argued for the creation of a new national body, Environment Health Australia.
Environmental Health Australia would take up the challenge of keeping our incredible natural heritage, native plants and wildlife safe from new and emerging invasive species.
It would bring together major participants in environmental biosecurity, effectively involve the community sector, and foster collaboration in tackling some of Australia 's most pressing and challenging environmental threats.