Feral horse numbers are expanding across the Australian Alps, in Kosciuszko National Park, parts of Queensland, the Northern Territory and Western Australia.
Australia has up to 400,000 feral horses, the world's largest wild population. As big, hard-hoofed animals, they cause immense ecological damage, particularly in the fragile high country of the Australian Alps.
In Kosciuszko National Park the NSW Government has abandoned a science-based management plan developed following extensive consultation. Instead it has enacted legislation that protects large numbers of horses and limits control options.
We have launched a campaign called Reclaim Kosci to overturn this environmentally backwards move.
The ACT Government has an effective policy to remove horses that come from NSW. In 2018, the Victorian government approved a science-based plan to reduce horse numbers.
The Victorian Government is now also tackling feral horse numbers in Barmah National Park, home to the world's largest river red gum forests and wetlands, and is calling for submissions to its action plan.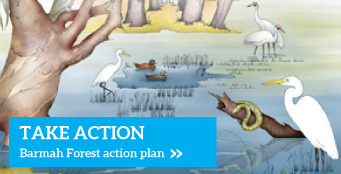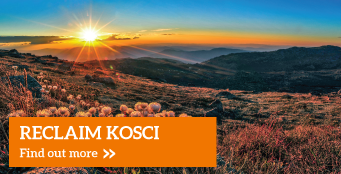 A legend past its time
During the time of the legend of the Man from Snowy River, it is believed there were only ever 200 wild horses in the Australian Alps. Feral horses now number more than 10,000 and this number has been exponentially increasing by about 20% each year (in good seasons).
Without action to reduce numbers, successive favourable seasons would see the population double about every four years. Over time, horse density, range and damage will escalate, making future control more difficult and expensive.
Feral horses trample and eat large amounts of alpine and sub-alpine plants, foul wetlands, erode streams, spread weeds, create a vast network of tracks and threaten the safety of motorists. Because of the short summer growing season, damaged and depleted alpine plants recover very slowly.
There is only one practical and humane solution. A large-scale horse removal program in the Australian Alps is essential to prevent continued exponential population growth and to save sensitive alpine habitats..
NSW failing to act
In NSW numbers continue to rise at 10-20% a year, and while there was a trapping program in place, an investigation by the Invasive Species Council revealed in January 2019 that it had come to a complete standstill.
The investigation found that no feral horses have been removed from the southern half of Kosciuszko National Park since April 2016, or the northern half since August 2017.
The current NSW trapping program (operating since 2003) is extremely costly, inhumane (most horses are trucked long distances to slaughterhouses) and ineffective. It has been unable to even stabilise the population, let alone reduce it.
Feral horse numbers continue to grow and move into new areas, including the highly sensive Mt Kosciuszko alpine summit area..
Reducing horse populations
An aerial culling program is the most effective humane solution for removing large numbers of horses in the Australian Alps in NSW and Victoria, provided there is rigorous welfare supervision, with close involvement of the RSPCA.
An effective control program brings animal welfare benefits that should not be ignored. There will be more suffering in the future when much larger numbers of feral horses have to be killed and when they starve because of over-population.
We must be equally concerned about the welfare of the native species adversely affected by feral horses.
More info
Media releases