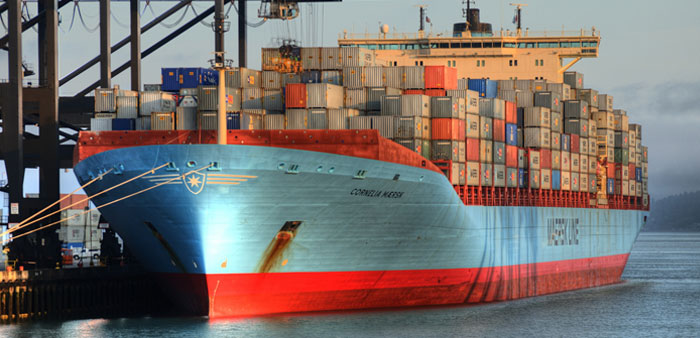 Australia needs a sea and air cargo levy to raise a fighting fund big enough to keep dangerous environmental pests and diseases out of the country.
"There is a growing list of dangerous pests and diseases that are evading Australia's environmental border controls and infesting the country," Invasive Species Council CEO Andrew Cox said.
"Every plane that arrives in Australia, every ship that docks at our ports, every passenger that enters our country could be carrying a dangerous new invasive species.
"Hitching a ride on freight is how red fire ants got into the country and it's a sure bet that's how future invaders will make it past our borders."
The Invasive Species Council is backing the findings of the recently released review of the Intergovernmental Agreement on Biosecurity, which calls for the establishment of a biosecurity fighting fund sourced through a small levy on sea and air cargo.
The review also calls for a national priority list of major looming invasive threats to Australia's environment and a stronger focus on the environmental and social risks posed by dangerous new invasive species.
"Globalisation, freight movement, growing tourism and online trade all escalate the risks of dangerous new species making it to Australia," Mr Cox said.
"In just one year, 2015-16, an astonishing 46,000 sea containers on high-risk sea cargo pathways passed through our ports, 138 million overseas mail articles arrived in our country and almost 20 million people travelled to Australia by air or sea.
"Environmental biosecurity was identified as a major 'underfunded' area by the independent review panel headed by Dr Wendy Craik. A new funding source will allow this to be addressed while avoid stretching existing resources more thinly.
"Any one of these arrivals could have brought in a dangerous new environmental pest or disease.
"We need a new environmental biosecurity system that works, one that stops dangerous new environmental threats from getting past our borders and infesting our country. One that prepares and acts early to protect Australia from dangerous new invasive species."
The calls are part of a new campaign launched by the council called Protect Australia.
For comment
Invasive Species Council: CEO Andrew Cox – 0438 588 040.
More info