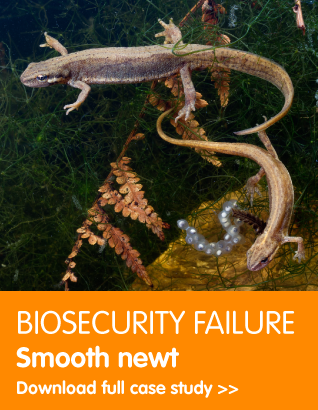 The potential environmental impacts of the smooth newt in Australia have not been taken seriously enough.
Decision-making was exceedingly slow, with a decision by the National Management Group to not attempt eradication taken at least 22 months after detection, allowing the newt to spread and making eradication much more difficult (perhaps impossible) and costly.
The precautionary principle was ignored and the decision-making lacked transparency and had limited input from independent experts on ecology and amphibians.
This case particularly highlights the lack of precaution applied in decisions about whether to eradicate. Because the smooth newt has not established invasive populations in the southern hemisphere and there are no salamanders in Australia, there are high levels of uncertainty about the likely impact.
This uncertainty should have resulted in a higher risk rating and more strongly favoured a decision to attempt eradication. By the time its impacts become apparent it will be far too late to eradicate the smooth newt.
More case studies
This is just one of 12 case studies demonstrating how weaknesses in Australia's biosecurity systems have allowed the entry and establishment of new species likely to cause environmental harm.
All 12 case studies were submitted to the Australian Senate inquiry into how well we are prepared to prevent the entry and establishment of invasive species likely to harm our natural environment.
Image: courtesy Museum Victoria and photographer David Paul