Border Patrol – we need your eyes online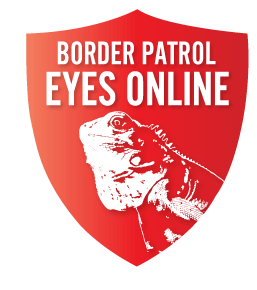 Open online sales of prohibited weeds and wildlife are making a mockery of Australia's biosecurity laws. 
Unsuspecting online shoppers may bring weed seeds into the country that once planted can turn into horrifying weed infestations or may purchase exotic pets that could escape and impact on our native wildlife.
That's why we've kick started a new pilot project called Border Patrol Online Eyes to set up an online spotters network to help close down trade in dangerous new weeds and animals.
To help, all you have to do is sign up as a 'Border Patrol officer' and undertake to regularly monitor online sales of particular prohibited species.
Why we need an Online Border Patrol
Recently we shocked a Senate inquiry into environmental biosecurity by showing how easy it is to buy seeds of prohibited weeds such as Mexican feathergrass and Kochia scoparia on Ebay.
The inquiry also heard evidence from the Zoo and Aquarium Association that there is rampant online selling of prohibited wildlife species.
We will need to maintain community pressure on the government to respond to illegal trade and develop a strategy to prevent online selling of prohibited species.
To assist in that, we're setting up an 'Online Border Patrol' to monitor and report illegal selling.
What do I need to do?
All you have to do is regularly check certain websites to see if they are offering prohibited species for sale..
Other types of illegal actions include not abiding by quarantine requirements to label packages with the taxonomic name of organisms, sending seed mixes with multiple species, and not ensuring that the seeds are clean.
You can see what species are permitted or prohibited and conditions for importing by searching on the ICON database
Even if you don't join the Online Spotters Network, please let us know if you come across illegal selling or know of recent examples. You can then either report it directly to the government's Redline or the Invasive Species Council can report it, and we will monitor the government's response and continue to compile case studies to advocate for stricter measures.
Border Patrol needs a co-ordinator
Until we find funding for this project the Invasive Species Council is interested in hearing from anybody who might like to volunteer for a coordinating role. The coordinator would oversee the information gathered by our Online Border Patrol officers.
Prohibited species being sold right now
There are probably dozens of prohibited or non-assessed species available for sale to Australia just on Ebay. Here is a sample of 10 currently being sold, found with little searching effort (last checked 21 November 2014). For some species there are several sellers.
Burning bush (Kochia trichophylla) [example]
Pink pampas grass (Cortaderia selloana) [example]
Mexican fence post cactus (Pachycereus marginatus, listed as Marginatocereus marginatus) [example]
Dagger cactus (Stenocereus gummosus, listed as Machaerocereus gummosus, all Stenocereus  species prohibited) [example]
Silver torch cactus, mixed varieties (mixture drawn from over 35 species and varieties of Cleistocactus) (all Cleistocactus species are prohibited) [example]
Datura wrightii (all Datura species are prohibited) [example]
Solanum indicum (listed as Solanum violaceum) not permitted [example]
Hypericum  calycinum (listed as Hypericum hidcote) not permitted [example]