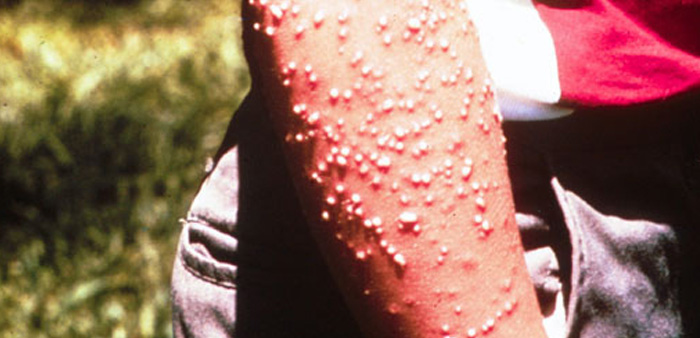 Australia has been put on a war footing against fire ants after every state, territory and the federal government today signed off on a 10-year, $411.4 million battle plan to rid the country of the deadly menace.
"Our fire ant fighters have finally been given the war chest they need to eradicate deadly fire ants from Australia," Invasive Species Council CEO Andrew Cox said today.
"This will be one of the largest biosecurity operations ever undertaken in Australia. It will be a long, hard fight, but is essential if we are to keep the country safe from the ravages of fire ants."
Fire ants are a serious environmental, human and agricultural pest in Australia. If not eradicated they will have a greater impact on Australia than rabbits, cane toads, foxes, camels, wild dogs and feral cats combined, costing more than $1 billion each year.
Mr Cox commended the leadership shown in securing the decision at a meeting of agriculture ministers from across the country in Melbourne today, particularly the role played by Deputy Prime Minister Barnaby Joyce.
"This is a huge achievement and shows a clear resolve from all governments and political parties," Mr Cox said.
The ministers supported:
More than doubling the fire ant eradication budget.
The 10 year eradication plan.
A new steering committee and independent chair to keep the program on track.
A commitment to all recommendations of the independent fire ant review
"Now that proper funding has been secured, we will be focused on ensuring improved oversight and governance of the program to make sure the funds are well spent," Mr Cox said.
This decision is backed by an independent expert report commissioned over two years ago. The report concluded that fire ant eradication is technically feasible and in Australia's interest and outlined both the risks of not eradicating and the costs of a full fire ant eradication program.
The ministers' meeting also welcomed a report calling for a strengthened Intergovernmental Agreement of Biosecurity (IGAB) – a key framework for preventing and responding to future biosecurity breaches like the fire ant infestation.
"Prevention and early rapid response is the most cost effective way to handle biosecurity breaches and stop the next fire ant before it becomes a billion-dollar problem," Mr Cox said.
The Invasive Species Council also thanked the wide range of organisations and individuals that supported the call for fire ant action >>
For comment
CEO Andrew Cox 0438 588 040.
Outreach Officer Reece Pianta 0422 935 665.
More information