The Invasive Species Council was formed in 2002 to campaign for stronger laws, policies and programs to keep Australian biodiversity safe from weeds, feral animals and other invaders.
Structure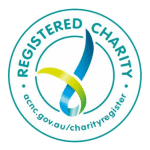 The Invasive Species Council is a not-for-profit charitable organisation with a board, about 200 members and over 2000 supporters. The organisation is incorporated in Victoria and registered with the Australian government as a charitable institution and a deductible gift recipient.
We are registered with the Australian Charities and Not-for-profits Commission. Click on the registered charities tick (right) to view our listing on the Charity Register.
Affiliations
The Invasive Species Council is a member of the Australian Wildlife Management Society, the Weed Society of Victoria, the Nature Conservation Council of NSW, the Queensland Conservation Council, the North Queensland Conservation Council and the Cairns and Far North Environment Centre. We are an affiliate of the School of Biological Sciences of Monash University.
Funding
Our work is funded by donations from our supporters. We receive no government grants. Occasionally we may receive a small proportion of funds for our expert advice to government on a fee for service basis. These funds make up between 0 and 3% of our income in any one year.
We are grateful for the generous support of the many individuals, trusts and foundations that make our work possible.
We particularly appreciate the significant support from the Limb Family Foundation, Mullum Trust, the Garry White Foundation, the McKinnon Family Foundation and the Curlew Fund, a sub-fund of the Australian Communities Foundation.
We acknowledge the in-kind support provided by Ecology Australia.