The Invasive Species Council was formed in 2002 to seek stronger laws, policies and programs to keep Australian biodiversity safe from weeds, feral animals and other invaders. Our focus is on prevention and early action.
Structure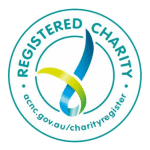 The Invasive Species Council is a not-for-profit charitable organisation with a board, about 200 members and over 2000 supporters. The organisation is incorporated in Victoria (incorporation number A0042746C) and registered with the Australian government as a charitable institution and a tax-deductible gift recipient.
We are registered with the Australian Charities and Not-for-profits Commission. Click on the registered charities tick (right) to view our listing on the Charity Register.
Affiliations
The Invasive Species Council is a member of the Pacific Invasives Partnership, the Australian Wildlife Management Society, the Weed Society of Victoria, the Nature Conservation Council of NSW, the Queensland Conservation Council, the North Queensland Conservation Council, the Cairns and Far North Environment Centre and the Conservation Council ACT Region. We are an affiliate of the School of Biological Sciences of Monash University.
We are a founding member of the Honolulu Challenge, a global call for greater action on addressing invasive alien species to protect biodiversity and human wellbeing from their impacts. The Honolulu Challenge on Invasive Alien Species was launched at the 2016 IUCN World Conservation Congress in Honolulu.
The Invasive Species Council is a founding signatory of the National Biosecurity Statement, a shared vision for Australia's biosecurity jointly written by industry and environmental stakeholders and launched in November 2019.
The Invasive Species Council, together with Animal Health Australia and the Centre for Invasive Species Solutions, supports Biosecurity 2030, a vision for creating a biosecurity system that can respond to the rising risks of harmful pests and diseases predicting in 2030. Biosecurity 2030 seeks to future-proof Australia's biosecurity system by:
Setting 2020-2030 as the decade of biosecurity.
Mobilising a 25-million strong biosecurity mass movement.
Developing a national biosecurity strategy and sustainable investment plan.
Designing an innovation-centred biosecurity system.
Creating a formal national biosecurity partnership agreement between government, industry and the community.
Funding
Our work is funded by donations from our supporters. We receive no ongoing government grants. Occasionally we may receive a small proportion of funds for our expert advice to government on a fee for service basis and fixed project grants. These funds make up between 0 and 10% of our income in any one year.
We are grateful for the generous support of the many individuals, trusts and foundations that make our work possible.
We particularly appreciate the significant ongoing support from the Mullum Trust, the Garry White Foundation, Lord Mayor's Charitable Foundation, Paddy Pallin Foundation and the Curlew Fund, a sub-fund of the Australian Communities Foundation.
We acknowledge the in-kind support provided by Ecology Australia, The Royal Society of Victoria and the Australian Association of Bush Regenerators.
Electoral comment
Responsibility for electoral comment in Australia is by Andrew Cox, 88b Station St, Fairfield Vic 3078. Comments are made on behalf of the Invasive Species Council Inc. ABN 27 101 522 829.