Support our work in stopping further cat-driven extinctions in Australia.
Year after year, cats kill a whopping 2 billion animals in Australia.
And this isn't just the feral cats. Our pets allowed to roam take the lives of over 390 million animal lives annually.
Australia already has the worst extinction rate in the world, and currently, cats are pushing another 100 native species to the brink. We cannot afford to lose any more unique animals.
Please donate today and allow us to run Australia's first, continuous advocacy campaign to stop feral and free-roaming cats from driving native species to extinction.
Currently, there is no other national cat campaign — it's a huge gap that you can help us fill today. Our campaign will focus on:
Tackling the insufficient and inconsistent funding for solutions and regulatory blocks to action that have delayed effective control of feral cats.
Capitalising on the momentum of the new territory-wide cat containment law that came into effect in the ACT this year.
Bringing together conservation land managers, Indigenous landholders, community members, sympathetic local governments and scientists to deliver a strategic, concerted nationwide campaign that successfully drives government action and inspires Australians to act to address one of the biggest threats to Australia's wildlife.
We have political engagement and a collaborative strategy backed by research. Science is on our side. This plan has a high chance of success.
Now, all we need is you. Please donate today.
How would you like to donate?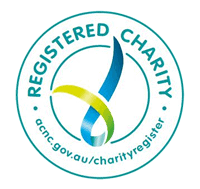 You can also leave a Gift in your Will, and help support a lasting environmental legacy.
Donations are tax-deductible for Australian taxpayers. The Invasive Species Council is an Australian registered charity.
Andrew Cox, Invasive Species Council CEO