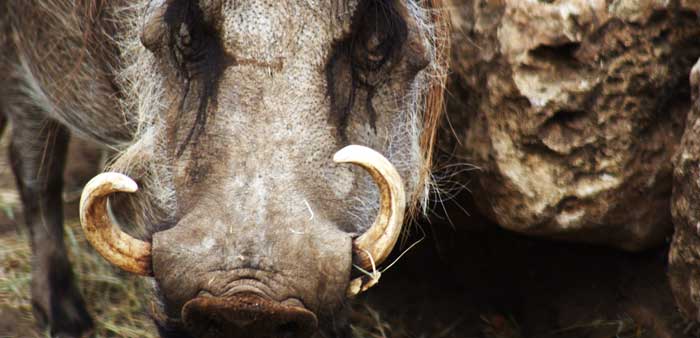 With African swine fever on our doorstep the Australian Government is putting the nation's biosecurity system at risk by failing to pass its promised biosecurity levy through Parliament, the Invasive Species Council warned today.
"The Australian Government must stop stalling on its promised biosecurity levy, which was originally set to raise a $325 million battle fund in its first three years to combat dangerous new pests and diseases threatening our farm industries and environment," Invasive Species Council CEO Andrew Cox said today.
The levy was first promised as part of the 2018-19 federal Budget, and already $313 million in new spending over four years had been allocated.
This new spending included a new biosecurity innovation program that would create smart new technology such as underwater sonar drones that can check the underside of ships for pests and electronic sensors in shipping containers that can pick up intruding insects through sound and smell.
"Australia is in the midst of an invasive-species led extinction crisis," Mr Cox said.
"Feral animals, weeds and pests are driving more than 80 per cent of Australia's most vulnerable native plants and animals towards extinction.
"The very real threat of African swine fever reaching Australia has the pork industry bracing for major losses.
"This biosecurity levy would raise much-needed ongoing funds to keep dangerous new invasive species out of the country, protecting our farmers and environment from the insidious effects of invading animal and plant diseases as well as pests like the yellow crazy ant and the Asian black-spined toad.
"Some of the strongest opposition to the modest levy has come from importers of bulk goods like cement. It's worth remembering that red fire ants first arrived in the US in shipping ballast from South America. Fire ants now directly cost the US economy more than $7 billion a year.
"The levy would enable a team of specialists to pinpoint which passengers, countries and imports are likely to bring in dangerous new pests and diseases, and employ Indigenous rangers to work on the frontline of biosecurity across Australia's 10,000km northern coastline."
The new funding set to be generated from the levy has also allowed the formation of the office of environmental biosecurity, which helps protect Australia from pests and diseases that impact the environment.
The Invasive Species Council is calling on federal agricultural minister Bridget McKenzie and colleague environment minister Sussan Ley to push through the new levy and lock in the funds needed to beef up Australia's biosecurity system.
The new levy was signed off by the federal government in May 2018 to address underfunded areas of biosecurity and was meant to begin from 1 July 2019. The April 2019 budget set a 1 September 2019 delayed start date, but legislation enabling the levy is yet to be brought before Parliament.
"If the levy fails to pass, at risk is not only $313 million in new biosecurity initiatives, but the long-term needs of Australia's biosecurity system that protects the country from damaging pests and diseases", said Mr Cox.
Other areas funded from the $313 million include:
A $35 million contingency fund to stamp out any new pest or disease arrivals.
$18.1 million for more biosecurity inspection officers at international ports.
Overseas pest and disease monitoring to reduce the risk of them reaching Australia.
More info