Media releases

The dumping of a proposed import levy is a huge setback for Australia's biosecurity system.

Parks Victoria will fully reinstate its feral horse control efforts to help limit escalating horse damage in the bushfire affected Australian Alps after success in a federal court case. 

The Tasmanian government must develop a comprehensive feral deer management strategy that reduces the destructive impacts of deer and protects the environment and farmers.
Pages

If Australians are to protect what is most distinctive about this country – our unique plants, animals and ecological communities – we urgently need to overcome the key threats facing them. At least 100 species unique to Australia have been lost since 1788 and thousands more are on a path to extinction. About 1800 species…

Tasmania and Victoria remain the last two states in Australia that continue to treat deer as a hunting resource instead of managing them as the pest species they have become. Feral deer destroy native vegetation, trample plants and ring-bark young trees. They foul waterholes, cause soil erosion, spread weeds and increase the potential for transmitting…
Position: 'Threats to Nature' Project Manager Reports to: CEO Basis: Part time (2dpw, possibility of additional days per week dependant on funding) Location: Canberra, Sydney, Melbourne (willing to consider alternative locations for outstanding applications) Duration: Two-year contract, with extension possible Salary range: $70-82,000 pa pro rata depending on skills and experience Job description The project…
Feral Herald
The federal government has opened up a new inquiry into the problem of feral and domestic cats in Australia.

Australian Senate inquiry told feral deer are a destructive, invasive feral pest species that are multiplying out of control.

Australia's first Chief Environmental Biosecurity Officer has been in place for a year, so now is a good time to review the success of the position.
Projects

Environmental biosecurity – the protection of our natural environment from harmful exotic weeds, pests and diseases – requires much more attention than it currently receives.
Two government-industry bodies, Plant Health Australia and Animal Health Australia, have been working for many years to keep crop and livestock industries safe from new invasive species.
That is why we have launched 'Keeping Nature Safe', a proposal for the establishment of Environment Health Australia, a national body dedicated to environmental biosecurity. It would bring together major participants in environmental biosecurity, effectively involve the community sector, and foster collaboration in tackling some of Australia 's most pressing and challenging environmental threats.
Environmental Health Australia would take up the challenge of keeping our incredible natural heritage, native plants and wildlife safe from new and emerging invasive species.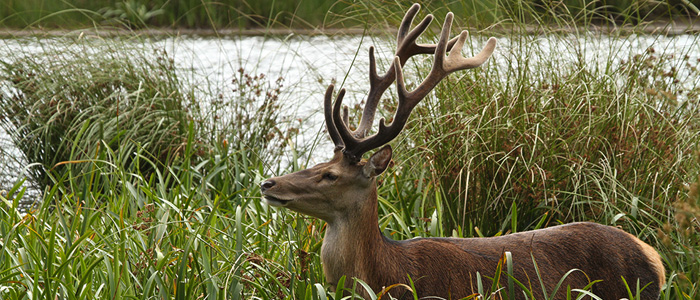 Feral deer are probably Australia's worst emerging pest problem, causing damage to the natural environment and agricultural businesses.
Rogues Gallery
Fact Sheets, Reports & Submissions
Submitted: April 2020
Australia's system for abating major threats to biodiversity: A Priority for reform of the EPBC Act. A joint submission by the Invasive Species Council and Bush Heritage Australia.

A letter to the Prime Minister of Australia endorsed by 80 landcare, farming and conservation groups that provides a bridge to recovery jobs package to help with the recovery once it starts.
Submitted: October 2019
The Invasive Species Council supports the development of an interim national priority list of exotic environmental pests and diseases as the first step in developing a more comprehensive list of environmental biosecurity risks for Australia.