Media releases

A post-bushfire plan to remove feral horses from three areas in Kosciuszko National Park is an important step towards recovery. 

The failure to control exploding numbers of feral horses in Kosciuszko National Park raises serious animal welfare issues as the park comes under threat from bushfire.

New survey data on the number of feral horses in Kosciuszko National Park has shocked conservationists, scientists, tourism operators and former park managers.
Pages
Position: 'Threats to Nature' Project Manager Reports to: CEO Basis: Part time (2dpw, possibility of additional days per week dependant on funding) Location: Canberra, Sydney, Melbourne (willing to consider alternative locations for outstanding applications) Duration: Two-year contract, with extension possible Salary range: $70-82,000 pa pro rata depending on skills and experience Job description The project…

When the NSW Government made the disastrous decision to protect feral horses in Kosciuszko National Park rather than reducing their numbers we acted quickly, joining forces with several other environment groups to form Reclaim Kosci. Led by Richard and Alison Swain Reclaim Kosci's main objectives are to: Raise awareness about the impacts of feral horses…

In late 2016 the Invasive Species Council and Island Conservation, working with the local community, began a project on Norfolk Island to better control existing invasive pests and prevent the introduction of new potential pest species. The project had two objectives: Controlling rodents and ants The first was to help the Norfolk Island community protect…
Feral Herald

Australia's first Chief Environmental Biosecurity Officer has been in place for a year, so now is a good time to review the success of the position.

Australia's new ten-year biodiversity strategy is a huge disappointment for invasive species and for biodiversity in general.

Feral futures 2051 is the theme of the next Australasian Vertebrate Pest Conference, which is being held in Melbourne 4-7 May 2020.
Projects

Environmental biosecurity – the protection of our natural environment from harmful exotic weeds, pests and diseases – requires much more attention than it currently receives.
Two government-industry bodies, Plant Health Australia and Animal Health Australia, have been working for many years to keep crop and livestock industries safe from new invasive species.
That is why we have launched 'Keeping Nature Safe', a proposal for the establishment of Environment Health Australia, a national body dedicated to environmental biosecurity. It would bring together major participants in environmental biosecurity, effectively involve the community sector, and foster collaboration in tackling some of Australia 's most pressing and challenging environmental threats.
Environmental Health Australia would take up the challenge of keeping our incredible natural heritage, native plants and wildlife safe from new and emerging invasive species.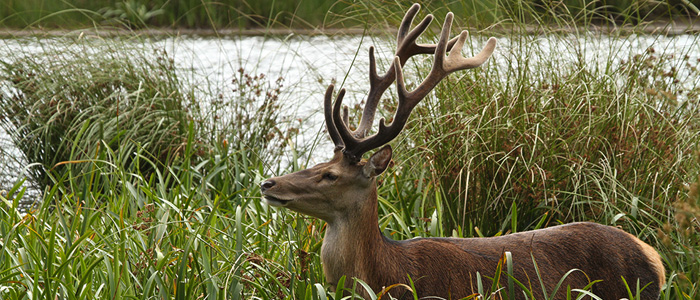 Feral deer are probably Australia's worst emerging pest problem, causing damage to the natural environment and agricultural businesses.
Rogues Gallery
Fact Sheets, Reports & Submissions

April 2020
An investigation into which insects overseas represent the greatest risks for Australia and how they could arrive here.
The Invasive Species Council supports the development of an interim national priority list of exotic environmental pests and diseases as the first step in developing a more comprehensive list of environmental biosecurity risks for Australia.

This submission responds to a request for views on the draft National Environmental Biosecurity Response Agreement (NEBRA) released by Australian national, state and territory governments in May 2019.