Category: invasive-vertebrates
Media releases

A post-bushfire plan to remove feral horses from three areas in Kosciuszko National Park is an important step towards recovery. 

New aerial footage and eyewitness accounts from iconic Kosciuszko National Park reveals horrific fire damage and the survival of huge numbers of feral horses now pushing threatened species closer to extinction,

Volunteer firefighter and wildlife carer calls for all-out attack on feral animals in fire zones scorched by this summer's catastrophic bushfires.
Pages
Once the smoke clears from Australia's bushfires the emergency facing our wildlife will not end. Injured and sick native animals will be sitting ducks for feral cats and foxes. Their homes and what little food remains will be trampled and eaten up by hard-hooved feral deer, horses, pigs and goats. One of the most effective…
Invasive species have become one of the largest threats facing Australia's natural environment, but their continued arrival and spread is all too often neglected as a conservation issue. The Froggatt Awards are given to those who have made a major contribution to protecting Australia's native plants and animals, ecosystems and people from dangerous new invasive…

In late 2016 the Invasive Species Council and Island Conservation, working with the local community, began a project on Norfolk Island to better control existing invasive pests and prevent the introduction of new potential pest species. The project had two objectives: Controlling rodents and ants The first was to help the Norfolk Island community protect…
Feral Herald

Some of the biggest threats to wildlife recovering from the Australian bushfires will come from feral animals, including foxes and cats thriving in the aftermath of the fires.

Feral futures 2051 is the theme of the next Australasian Vertebrate Pest Conference, which is being held in Melbourne 4-7 May 2020.

The Australian government has drawn up a hit list of overseas environmental invaders we need to keep out of the country.
Projects

Feral horse numbers are expanding across the Australian Alps and in parts of Queensland, NT and WA where they cause immense ecological damage. Despite this, governments have been unwilling to reduce horse numbers.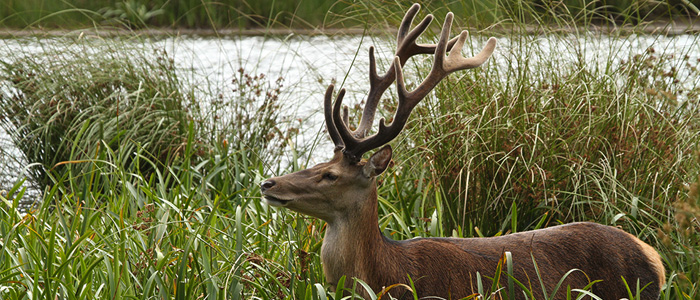 Feral deer are probably Australia's worst emerging pest problem, causing damage to the natural environment and agricultural businesses.
Rogues Gallery
Fact Sheets, Reports & Submissions

December 2018
Strengthening environmental biosecurity – stopping new species arriving and establishing and limiting the harm caused by the worst invasive species – must be a priority of the highest order to save Australian species.

Submission to the Australian Senate inquiry into the impacts of feral deer, pigs and goats in Australia, November 2018.

Submitted: September 2018A submission to the Senate inquiry into Australia's faunal extinction crisis that addresses invasive species as extinction drivers, the importance of key threatening processes and island biosecurity and the need for ambition, inspiration, prevention and monitoring.