Category: feral-animal-control
Media releases

A post-bushfire plan to remove feral horses from three areas in Kosciuszko National Park is an important step towards recovery. 

New aerial footage and eyewitness accounts from iconic Kosciuszko National Park reveals horrific fire damage and the survival of huge numbers of feral horses now pushing threatened species closer to extinction,

Volunteer firefighter and wildlife carer calls for all-out attack on feral animals in fire zones scorched by this summer's catastrophic bushfires.
Pages
Once the smoke clears from Australia's bushfires the emergency facing our wildlife will not end. Injured and sick native animals will be sitting ducks for feral cats and foxes. Their homes and what little food remains will be trampled and eaten up by hard-hooved feral deer, horses, pigs and goats. One of the most effective…

The reality of government decision making is that ministers are influenced by what they think people want.  Once a dangerous new invasive species is widespread and established in Australia, people will demand action, but unfortunately by then it is usually too late to make a real difference. We need governments to act while the problem…

The Froggatt Awards are named in honour of Australian entomologist Walter Froggatt, who, when the cane toad was released into Australia in the 1930s to control beetle infestations in the sugar cane industry, was a lone voice, lobbying the federal government to exercise caution. At the time Walter wrote that 'this great toad, immune from…
Feral Herald

Some of the biggest threats to wildlife recovering from the Australian bushfires will come from feral animals, including foxes and cats thriving in the aftermath of the fires.

Could a single, desexed cat wipe out an entire colony of breeding fairy terns?

The Victorian government has an opportunity to make huge inroads into the impacts of feral cats, but it can only do so if changes are made to the regulations governing the use of traps in that state.
Projects

Feral horse numbers are expanding across the Australian Alps and in parts of Queensland, NT and WA where they cause immense ecological damage. Despite this, governments have been unwilling to reduce horse numbers.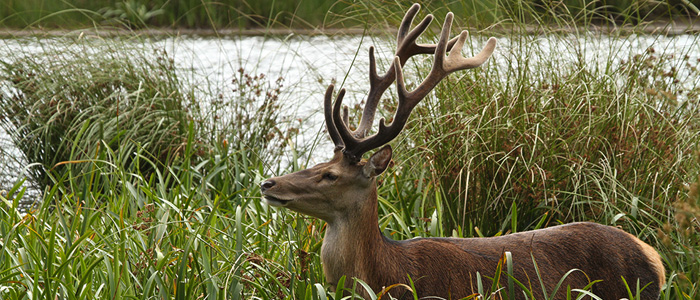 Feral deer are probably Australia's worst emerging pest problem, causing damage to the natural environment and agricultural businesses.
Rogues Gallery
Fact Sheets, Reports & Submissions

Submission to the Australian Senate inquiry into the impacts of feral deer, pigs and goats in Australia, November 2018.

Submitted: April 2018
A joint submission with the Nature Conservation Council of NSW that provides 16 detailed recommendations to strengthen the draft regional pest animal plans and reduce the impacts of pest animals in NSW.

Submitted: September 2016
Due to their rising numbers and effect on natural ecosystems, deer are the most important emerging vertebrate pest in eastern Australia. Recreational hunting generally provides little or no benefit to feral animal control. Volunteer shooting can assist feral animal control in a limited number of circumstances.