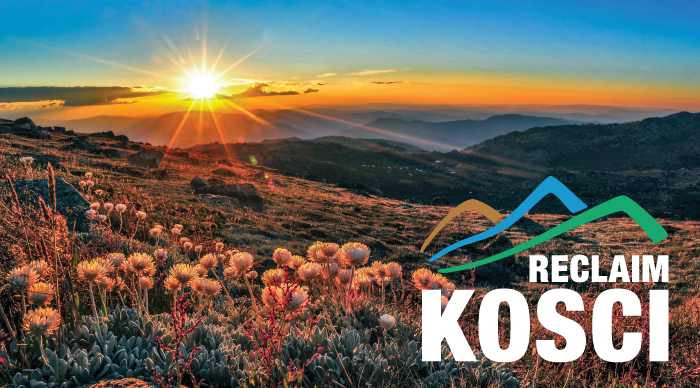 When the NSW Government made the disastrous decision to protect feral horses in Kosciuszko National Park rather than reducing their numbers we acted quickly, joining forces with several other environment groups to form Reclaim Kosci.
Reclaim Kosci's main objectives are to:
Raise awareness about the impacts of feral horses in Kosciuszko National Park.
See a substantial reduction in the feral horse population in Kosciuszko National Park through humane and effective means.
Repeal the Kosciuszko Wild Horse Heritage Act 2018.
An Act against nature
The Kosciuszko Wild Horse Heritage Act was introduced into the NSW Parliament by local member and NSW Deputy Premier John Barilaro and passed on 6 June 2018.
The legislation overrides legal protections for Kosciuszko National Park's native plants and animals and allows the health of the park to be compromised.
While this legislation stands, feral horses will have a higher status than the native wildlife of the national park.
A new horse heritage plan designed to protect feral horses in the park can explicitly over-ride the legal protection for native wildlife provided by the NSW National Parks and Wildlife Act.
The government can also designate large parts of Kosciuszko National Park for horse protection regardless of the ongoing negative impacts that would result.
The new law was imposed without warning, consultation or broad community support. The law appeases those that don't want horses removed from the park and a local horse-riding business.
It will irresponsibly allow feral horses to further spread, expanding their impacts throughout the national park and on visitors, motorists and neighbouring landholders.
The law was roundly condemned, including by the IUCN, the Australian Academy of Science, the ACT Government, the RSPCA and members of the government's own expert technical committee. The NSW Threatened Species Scientific Committee has subsequently listed the impacts of feral horses as a key threatening process, in large part due to their impacts on Kosciuszko National Park.
Supporting Reclaim Kosci
Reclaim Kosci is led by the Invasive Species Council and supported by the National Parks Association of the ACT, National Parks Association of NSW, Colong Foundation for Wilderness and the Nature Conservation Council of NSW.
Your help is needed now
Reclaim Kosci is a community-led initiative and relies on public donations to continue its work to protect Kosciuszko National Park from feral horses.
Please help by donating today >>
DONATE NOW
You can also help by following Reclaim Kosci online: